Leopards close season with loss to Hirschi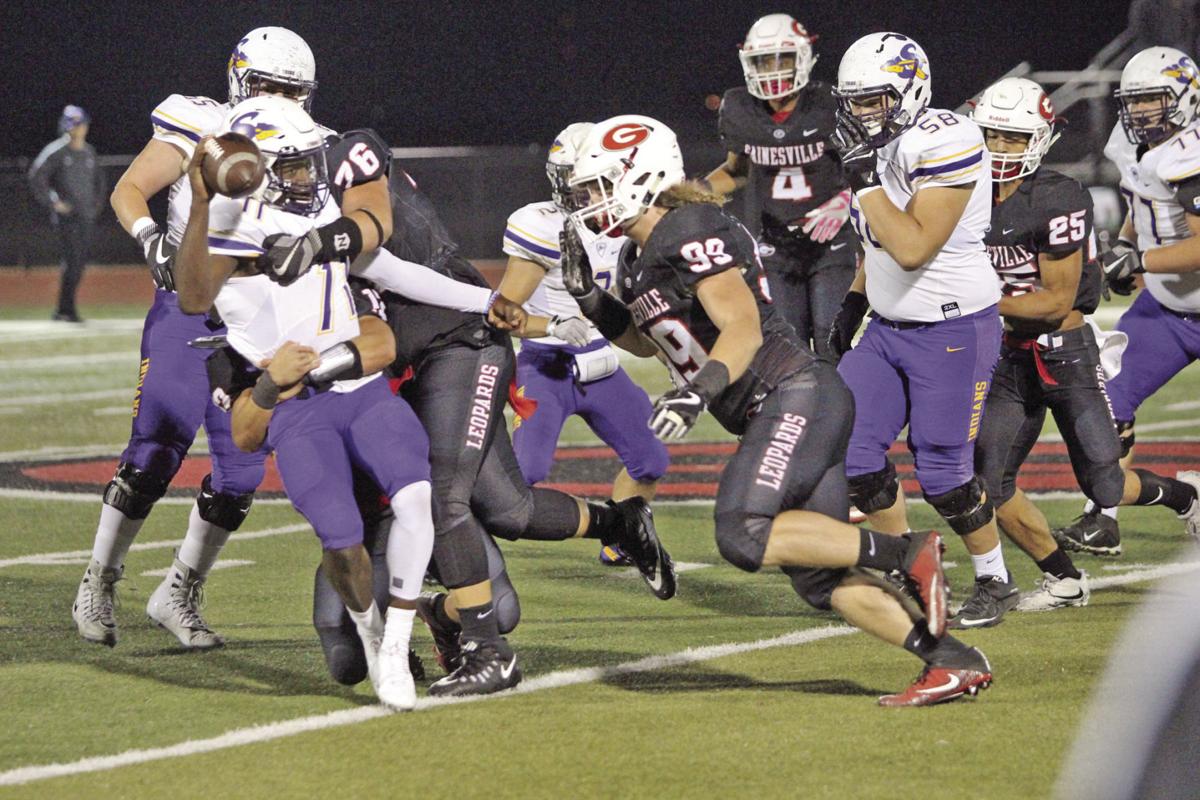 The Gainesville Leopards' season came to an end on the road against Wichita Falls Hirschi in a 41-21 loss on Friday.
The Huskies, who with the win secured the second seed in District 4-4A, leaned heavily on their running game, racking up 232 yards rushing on 25 carries with Daimarqua Foster notching 169 yards and two touchdowns on just seven carries.
Running back Andrew Calvin was held to 16 carries and 45 yards.
The Leopards, who finished the season 3-7 overall and 1-4 in district play, did what they do best by rushing for 315 yards with senior running back Calion Baker racking up 112 yards on 18 carries with one touchdown.
Head coach James Polk said previous to the matchup that the Leopards would continue to do what they do best and it showed in their running game.
Despite the sub-par record on the season, the team's attitude in the final week of practice has given him cause for optimism headed into next season.
"A bad break here and there, that's the difference between being 7-3 or 6-4 as opposed to 3-6 right now," Polk said. "I am really excited. I have a lot of respect for these kids for still coming to work, getting after it. That makes me happy. That lets me know that we're going in the correct direction."
Baker, the Leopards' top offensive threat all season, finished with 1517 rushing yards on the season with 17 touchdowns to go along with 738 receiving yards and eight touchdowns for a total of 2,255 yards and 25 touchdowns.
Sophomore running back, Brandon Baker, who is sure to be one of the Leopards' go-to players next season, had 20 carries for 137 yards and a touchdown.
For the season, Baker finished with 1098 yards and six touchdowns with six 100-plus rushing yard games on the season.
Wideout Josh Kemp filled in for quarterback Draylon Franklin and was 2 of 9 passing.
Kemp hauled in 28 catches this season for 649 yards and nine touchdowns with four games with two touchdowns each.