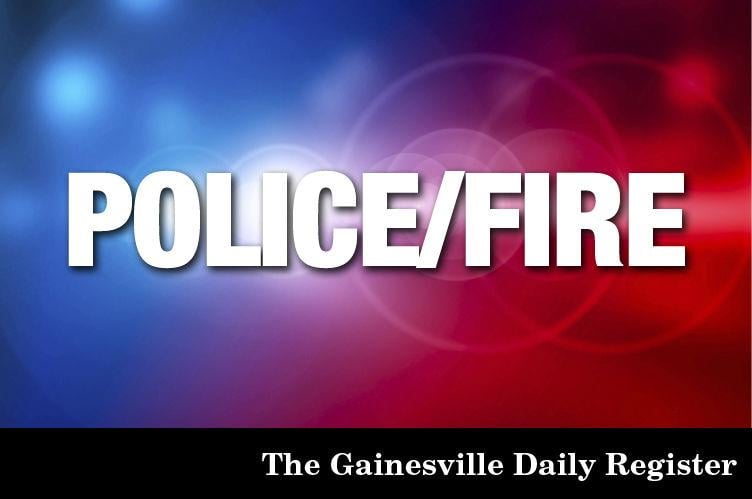 Are you team red or blue?
Gainesville Fire-Rescue and the Gainesville Police Department are fighting it out once again for the fifth annual Battle of the Badges Blood Drive to benefit Carter BloodCare from noon to 6 p.m. Wednesday, June 30, at the Steven K. Fleming Public Safety Center, 201 Santa Fe St.
Blood drive coordinator Tamara Grimes-Sieger said Carter BloodCare will have two buses parked in the safety center's parking lot Wednesday. No children will be allowed on the buses.
When donating, you have the option of voting for the police or fire department. The two departments have each taken home the top honor twice so this will be a tiebreaker year for what officials call a friendly competition.
Gainesville Fire-Rescue Chief Wayne Twiner said he encourages the public to sign up to come out and support the blood drive.
"As a first responder, I know the importance of giving blood," Twiner said Monday, June 28. "It's a great way to give back to your community and help someone in need."
Twiner said the real winners of the competition are the recipients of the donated blood.
"These donations will help save lives, and this is our ultimate priority," he said.
Gainesville Police Chief Kevin Phillips agreed.
"We are glad to have the opportunity to participate in this blood drive and work with Carter BloodCare and the Gainesville Fire Department to support the community," Phillips said. "Blood is always in short supply and it is vital to life-saving efforts in the emergency and hospital settings."
Phillips said he encourages the public to come out and donate, as well.
"Regardless of who collects the most blood donations, we know that the real winner is the community we serve so please take the time to come out and save a life," he said.
When donating, you also get a chance to win a personal watercraft with trailer from Carter BloodCare, organizers said.
Grimes-Sieger advises registering online in advance at https://tinyurl.com/zarcmu68. Do not sign up if you've been sick, she said.
Blood donors must be 16 years of age or older, weigh at least 110 pounds and be in good health, according to archived Register reports.
In addition, donors must present a current, government-issued photo ID. Sixteen-year-olds are required to have written parental consent.
According to Carter BloodCare's website, those fully vaccinated for COVID-19 are no longer required to wear a mask at Carter BloodCare locations, including donor centers or blood drives, except when a policy requires it at the location of the drive. Individuals may choose to wear facial coverings, even if fully vaccinated, and masks will be available upon request, at all donation locations.
Unvaccinated individuals are asked to continue wearing a mask or face covering and social distance.
Grimes-Sieger said the goal Wednesday is to collect 50 units of blood.