A candlelight vigil is slated for Thursday, April 8, in Celina to remember a former Gainesville Police Department patrol officer.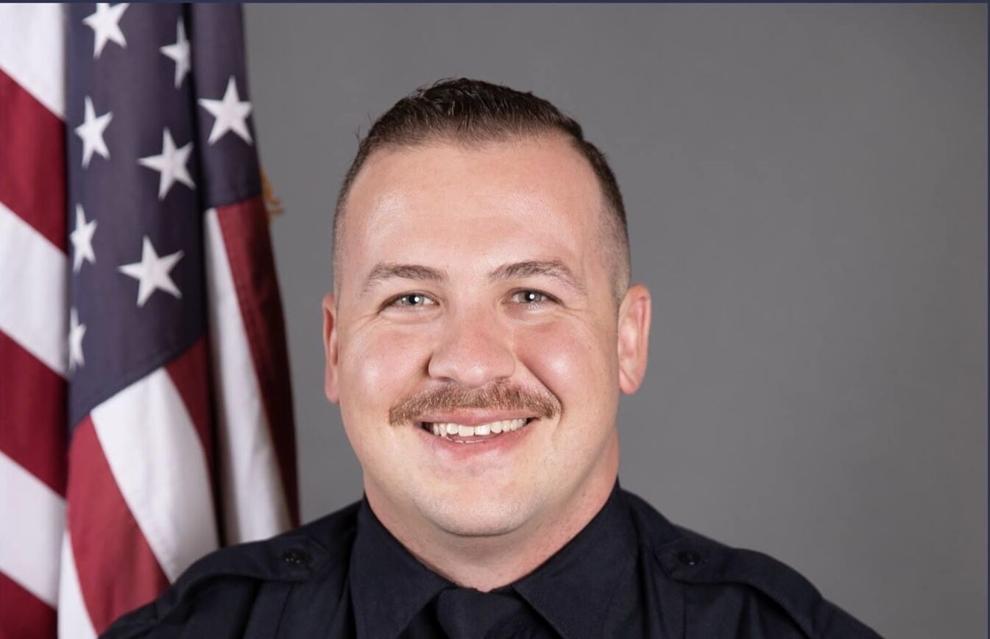 The memorial is slated for 7 p.m. Thursday for Celina Police Department Det. KC Robinson, 33, in front of the Celina City Council Chambers, 112 North Colorado St. He was one of three people who were killed Monday afternoon, April 5, from a multiple vehicle crash on Highway 56 near Southmayd in Grayson County.
Robinson had been with CPD for three years and was off duty at the time of the crash which also killed his six-year-old daughter Brynlee. His wife, Lauren, remains hospitalized, officials said.
Preliminary investigation revealed that several vehicles were stopped in the westbound lane of Highway 56 waiting for passengers to unload from a school bus, according to a press release from Texas Highway Patrol Sgt. Mark Tackett.
The release states a westbound sanitation truck topped a hillcrest in the road and struck the last vehicle in line which caused a chain reaction into other vehicles. Nobody on the school bus was injured.
Robinson and his daughter died at the scene. A third person, 60-year-old Ruben Ramirez of Denton, later died at Texoma Medical Center, according to Tackett's release. Tackett is a spokesman for the Texas Department of Public Safety.
Robinson was employed by GPD as a patrol Officer from July 10, 2013 to September 22, 2017, according to Gainesville Police Chief Kevin Phillips.
"He was an energetic officer who diligently served our community," Phillips said late Wednesday afternoon, April 7. "The death of K.C. and his daughter, Brynlee, has been a tragic loss for the Robinson family and their extended law enforcement family across North Texas."
Phillips asks that everyone keep the Robinson family, their friends and the law enforcement community in their thoughts and prayers.
"We also pray that K.C.'s wife, Lauren, may have a speedy and full recovery," he said.
Memorial gifts can be made to the Celina Police Association. A link to the association can be found on the city of Celina's website at https://www.celina-tx.gov/.