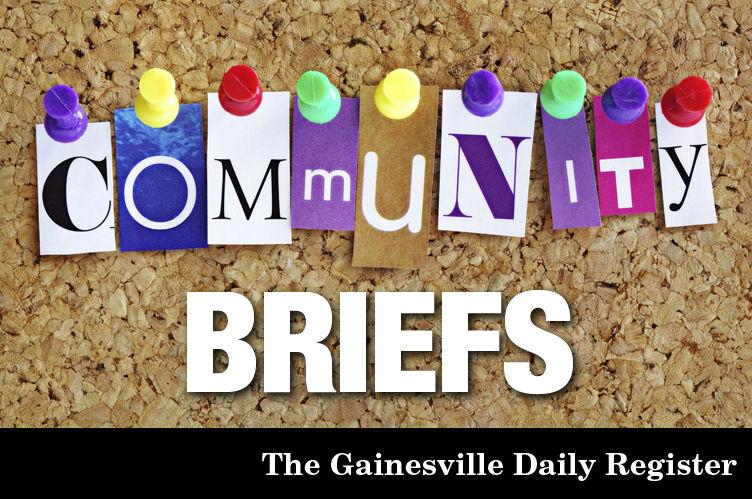 Juneteenth day of Service
Get ready to be handy if you come out to B.P. Douglas Park on Saturday morning.
At 9 a.m., the Juneteenth Day of Service begins at the park, 529 Throckmorton St., which asks volunteers to show up and help install new playground equipment as part of the B.P. Douglas Park Project.
A second day of service is slated for 9 a.m. June 26 at the park. This should conclude phase one of the project.
The project is three phases. Fundraising is underway for phases two and three. Phase two entails raising about $188,000, for a splash pad and a light fitness area, organizers previously told the Register.
Phase three, the B.P. Douglas Legacy Memorial, will feature a granite plaque that tells the history of the park's namesake.
B.P. Douglas was the principal of Gainesville's Booker T. Washington School for African Americans, and later the principal of Gainesville Junior High after its integration in 1966, according to information on the B.P. Douglas Park Project's GoFundMe website.
Bricks that can be engraved to honor anyone will be placed at the base, organizers said. Legacy bricks are being sold for $100.
Anyone interested in donating or helping out can contacting project organizers at bpdouglasparkproject@gmail.com or via Facebook @bpdouglasparkproject.
Juneteenth Celebration at B.P. Douglas Park
From 3 p.m. to midnight Saturday, June 19, the public is invited to come celebrate culture at B.P. Douglas Park, 529 Throckmorton St.
The event, hosted for the second year in a row by Club Sunday Southern Soul Café, will have lots of free food and activities for children including bounce houses, face painting and a raffle for bicycles, organizers said.
John Thomas, the nonprofit's president, said youth are also encouraged to participate in the event's essay presentation. The topic? What Juneteenth is really about, Thomas said. Essays are expected to be read around 6 p.m. and anyone interested can bring their essay to the stage and let someone know they are interested in participating, Thomas said.
New this year is a rap concert at 8 p.m. on the east side of Throckmorton. Artists are coming from all over to perform, organizers said.
Vice President Melton Stone encourages the public to come out and celebrate. He also said he's thankful to all who have helped make the event possible.
"We just want to give back," Stone said.
- Megan Gray-Hatfield