Medal of Honor recipient Bennie G. Adkins has lost his battle with the new coronavirus.
The 86-year-old Vietnam veteran succumbed to COVID-19, the disease caused by the new coronavirus, on Friday, April 17, according to an announcement posted by The Bennie Adkins Foundation on its Facebook page.
The Bennie Adkins Foundation aims to carry on the legacy of Adkins by providing educational scholarships to Special Forces soldiers, according to the nonprofit's website.
Adkins, who was a regular visitor to Gainesville for the Medal of Honor Host City Program, had been hospitalized since last month, according to the foundation. On April 1, the nonprofit said that Adkins remained in critical condition in the intensive care unit.
Adkins had recently traveled and returned ill, according to a report published by the Opelika-Auburn News. He was admitted to the hospital and reportedly recovered "fairly quickly." The newspaper reports Adkins was sent home before he took a turn "for the worst" and was readmitted.
In a News interview with Adkins' son Keith, it was reported that Adkins was in the ICU at East Alabama Medical Center in Opelika, Alabama, where he lived.
Medal of Honor Host City Program Board President Tommy Moore said Monday, April 20, he has known Adkins the entire length of Adkins' involvement with the MOHHCP.
Moore said he and other MOHHCP representatives first met Adkins on Dec. 7, 2014, at an unveiling of a statue being dedicated to him in his hometown of Waurika, Oklahoma. There, Adkins was invited to the MOHHCP for the April 2015 festivities, Moore said, and he would go on to attend that year and every year afterward.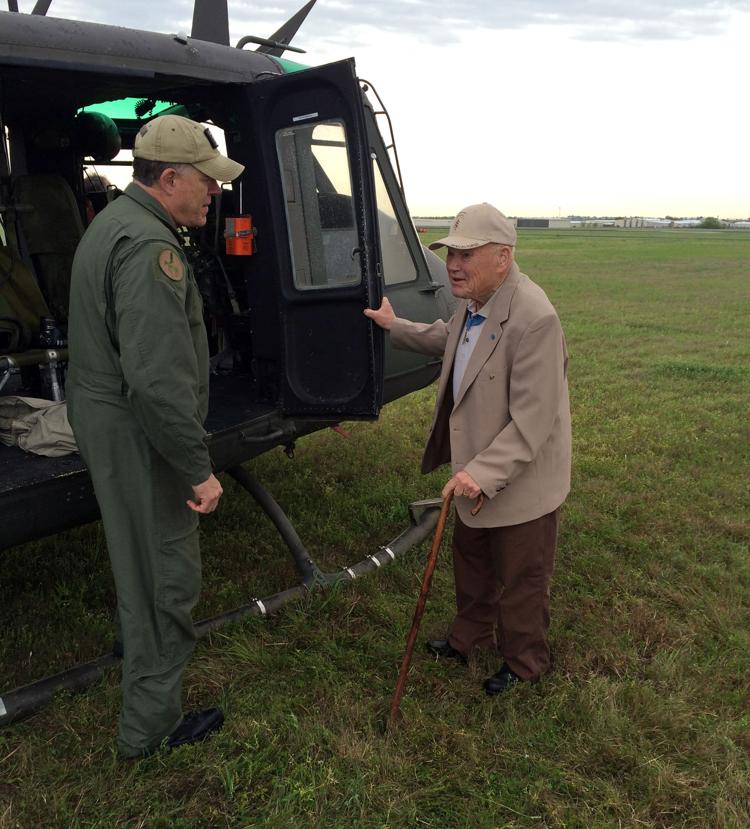 "From that point forward, Bennie never missed our event," Moore said. " …We are heartbroken. Bennie Adkins and his family became part of our family from the moment we met. We were privileged to have him for the time that we did. We will miss his laugh and his compassionate heart. He always remembered who you were and who you belonged to when you spoke."
Adkins was awarded his Medal of Honor from then-President Barack Obama on Sept. 15, 2014, for his actions while serving in the U.S. Army during Vietnam on March 9, 1966.
Adkins "rushed through intense enemy fire and manned a mortar position continually adjusting fire for the camp, despite incurring wounds as the mortar pit received several direct hits from enemy mortars," his ceremonial citation states.
It also states that Adkins sustained 18 different wounds and killed up to 175 of the enemy during a 38-hour battle and 48 hours of escape and evasion as he waited for a second evacuation helicopter, fighting with mortars, machine guns, recoilless rifles, small arms and hand grenades in the meantime.