City officials continue to double down on trying to prevent the spread of the novel coronavirus.
On Monday, April 6, City Manager Barry Sullivan said the Gainesville Parks and Recreation Department's 21st annual Spring Fling at Leonard Park, 1000 W. California St., is canceled.
The event, which typically occurs on the first Saturday in May, celebrates the building of the playground at the park in 1999.
In recent years, festivities at the park included live entertainment, arts and crafts vendors, food vendors and a Texoma F-100 Roundup, according to previous Register reports.
Sunday evening, April 5, the city announced on Facebook that all playgrounds and restrooms at the city's parks would be closed effective at 8 a.m. Monday as a preventive measure to limit the spread of COVID-19, the disease caused by the new coronavirus.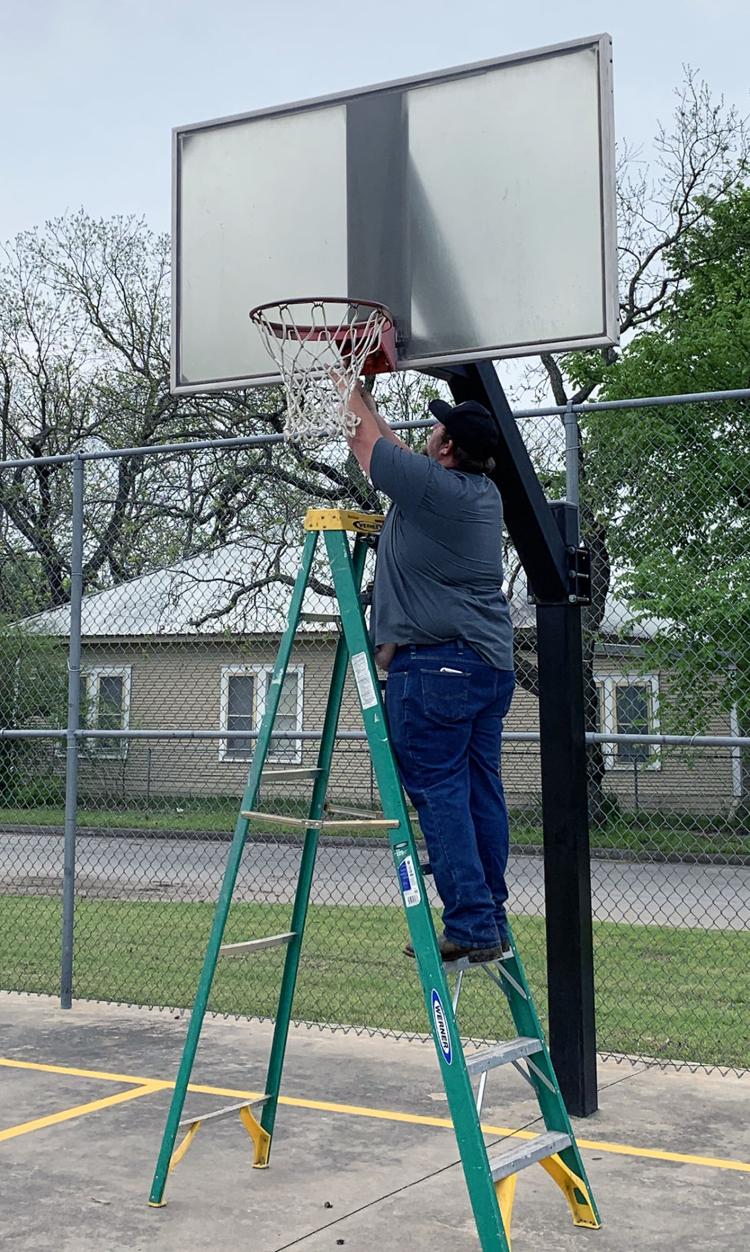 "[Basketball] hoops are being removed from the parks and water fountains are being turned off," Sullivan told the Register on Monday.
Portable toilets are expected to be removed in the next few days, according to the city's Facebook post.
While there are no more swings and slides to play on for the foreseeable future, the parks will remain open for public use. City officials ask everyone to practice safe social distancing by being at least six feet away from one another while using the parks or walking trails.
The city is following the Centers for Disease Control and Prevention's guidelines which limits gatherings to no more than 10 people.
If anyone sees large gatherings, they are asked to call the Gainesville Police Department at 940-668-7777. The city does not constantly monitor its Facebook pages and officials ask residents not to report gatherings via Facebook.
Sullivan said even though the city stopped renting pavilions on March 16, the community is still allowed to use them. The public can also still use picnic tables, as well, "as long as there is social distancing."
"I cannot say when or if pavilions, picnic areas or parks will be closed," Sullivan said. "This is a very dynamic situation. Decisions are made as the situation changes and additional information about COVID-19 is made available."