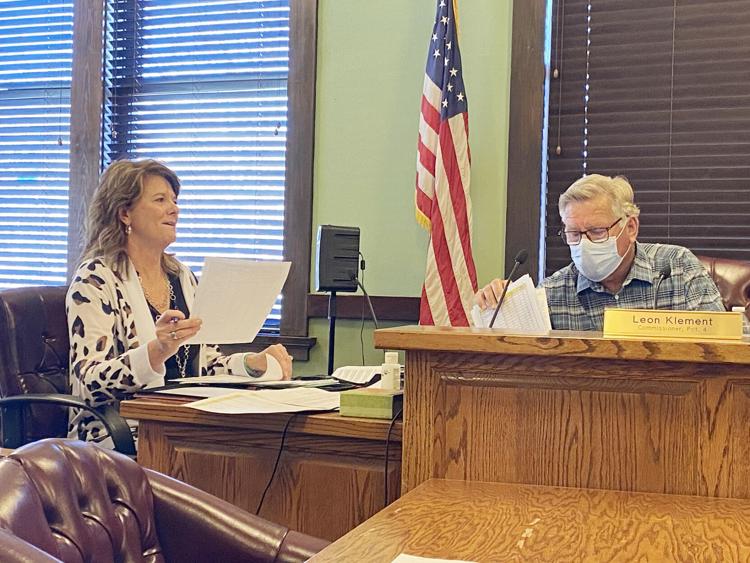 Cooke County Clerk Pam Harrison said the county's voting equipment is proving to be 100% accurate in tallying votes.
"We actually got our manual count done already," Harrison said of trying to start preparing for the Saturday, Dec. 19, Texas State Senate District 30 runoff election. " … The numbers came out perfect so our counting machines, the DS200 and DS450, was counting really accurate … the numbers came out exact."  
State Rep. Drew Springer, R-Muenster, will face off with Pilot Point's Shelley Luther for the SD-30 seat.
The discussion about the county's machines came about Monday, Nov. 16, when members of the Cooke County Commissioners' Court met for a specially called meeting to certify the Nov. 3 General Election results.
Harrison told commissioners that officials are still working on putting in provisional ballots so numbers included in their packets were slightly off.
"Just a couple of things changed in Precinct 22," she explained. "We found where they had checked in a provisional voter in error."
There are 151 provisional ballots, Harrison told the Register on Monday.
The precinct-by-precinct report showed the most ballots cast on Election Day were in Precinct 18 in Muenster where 702 people cast ballots and in Precinct 11 in Valley View where 561 ballots were cast, data from Harrison shows.
"Overall it looks like we're just two over," Harrison said after explaining to members of the court how over/under discrepancies are made.
The election report from Harrison showed 19,117 signatures on the roster compared to 19,119 ballots cast during early voting and election day.
The results were unanimously approved 4-0. Precinct 3 Commissioner John Klement was absent Monday.
More than 70% of the county's 27,254 registered voters came out to vote during the 2020 presidential election which was an all-time high for the county, the Register previously reported.