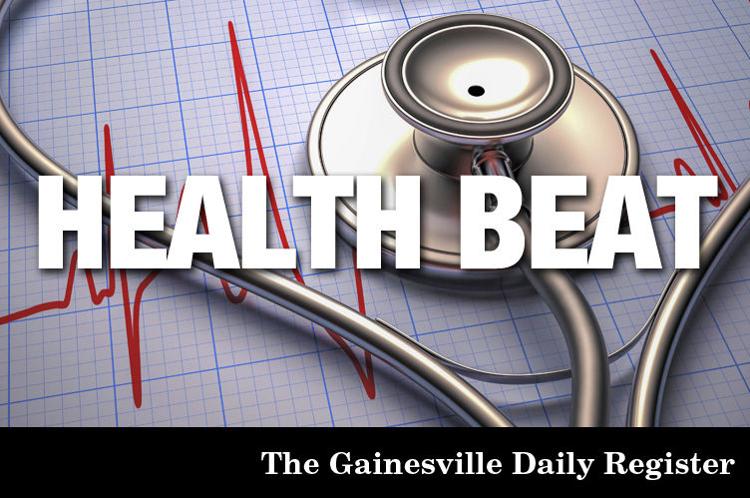 Cooke County will continue offering free coronavirus testing for the third week in a row, officials announced this week.
From 9 a.m. to 4 p.m. Dec. 2-4, anyone wanting a free coronavirus test can go to the Cooke County Fair Association barn, 1901 Justice Center Blvd., according to a press release from the county.
Registration will be completed onsite before tests are taken using an oral swab. Pre-registration is only allowed 48 hours before the desired testing date at https://curative.com/sites/10033.
Results will be returned in about two to five days via text or email, according to the release.
From Nov. 17-19, 628 people were tested, said Cooke County Emergency Management Coordinator Ray Fletcher. This week, free testing was offered Monday, Nov. 23, and Tuesday, Nov. 24. During those two days, 511 people were tested, he said.
Fletcher said Friday, Nov. 27, that he still doesn't have all the results back from this week, but there was an 18% positivity rate during Nov. 17-19.
While the free testing is open to anyone, the majority of those who are tested reside in the county, he said.
On Wednesday, Nov. 25, the Texas Juvenile Justice Department confirmed a teacher at Gainesville State School tested positive for the coronavirus that morning.
TJJD spokesman Brian Sweany said Friday that the woman was last at the juvenile detention facility Monday, Nov. 23.
"We have identified 32 youth who had potential exposure," Sweany said. "As a result, we will follow our regular protocols."
He said the youth would be quarantined.
"Any youth who becomes symptomatic will receive a test to confirm the diagnosis," Sweany said. "For those who remain asymptomatic, they will receive a test toward the end of the quarantine period before being medically cleared to return to their dorms."
As of late Friday afternoon, he said he did not have any information "that any youth are showing symptoms."
Coronavirus symptoms typically appear within 14 days of exposure, according to health officials.
Since the start of the pandemic, the state facility on Farm-to-Market Road 678 has now had 15 employees test positive for the coronavirus.
A total of 13 youth have also tested positive since the pandemic, according to archived Register reports. They have all recovered.
Gainesville State School has 115 incarcerated youth and 257 employees, Sweany said.
Through Wednesday, there were 307 active coronavirus cases in Cooke County, according to a tally released by county officials. Twenty of those cases were hospitalized.
There have been a dozen coronavirus-related fatalities.
A total of 1,359 cases have been recorded, counting active, recovered and fatal cases.
The tallies were the latest available by press time Friday. COVID-19, which stands for coronavirus disease 2019, is caused by a coronavirus named SARS-CoV-2. It first appeared in late 2019 in Wuhan, China.
Symptoms of COVID-19 include fever or chills, cough, shortness of breath or difficulty breathing, fatigue, muscle or body aches, headache, new loss of taste or smell, sore throat, congestion or runny nose, nausea or vomiting and diarrhea, according to the Centers for Disease Control and Prevention.