There had already been 3,089 ballots cast after just three days of early voting, Cooke County Clerk Pam Harrison said.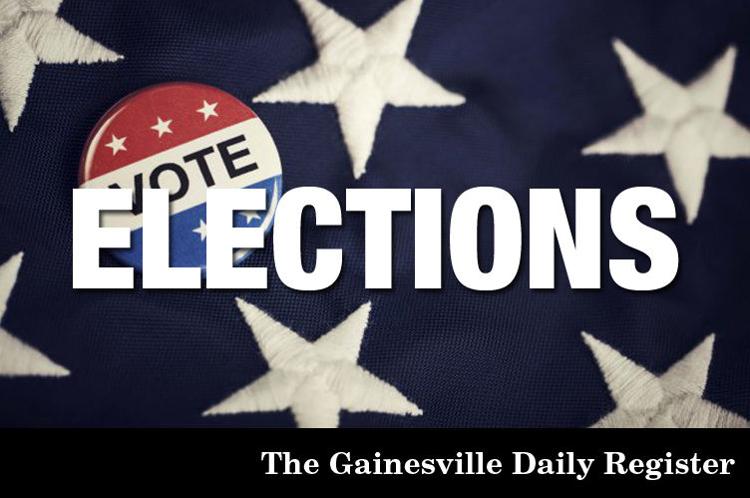 As of about 2:30 p.m. Friday, Oct. 16 — the fourth day of early voting — the total had risen to 3,897. Those additional 807 votes from Friday surpassed the full fourth day early voting number in the 2018 general election when 693 people voted early.
Harrison previously said the 2018 general election had the most votes on the first day of early voting when 1,095 people came out.
At the close of the first day of early voting Tuesday, Oct. 13, 1,115 people or 4% of the county's registered voters, had cast ballots for the presidential election at the Cooke County Courthouse Annex, 112 S. Dixon St., according to a previous Register report.
In the last presidential election in 2016, the earliest votes cast in one day was 1,007.
The busiest time for voters to come through this week was in the 11 a.m. hour. And, the most votes cast are from those 65-74 years old, data showed.
The ballot will vary by where the person lives but does include federal races, such as the presidential race, state races and county races.
The local elections in May were postponed because of the coronavirus so some voters will also have their pick for who should be on the Gainesville Hospital District Board of Directors, Gainesville City Council or serving on either the Lindsay, Whitesboro, Pilot Point or Slidell independent school districts' board of trustees.
Voting hours are at the annex weekdays from 8 a.m. to 6 p.m. through Oct. 30, except for Friday, Oct. 23, when voting hours are extended to 7 p.m. There will also be one day of Saturday voting this year. Voters can vote from 8 a.m. to 5 p.m. Saturday, Oct. 24.
As of press time Friday, numbers showed 14% of the county's registered voters had already weighed in on the Nov. 3 general election ballot. That number is based on 26,636 registered voters in the county, Harrison said.