A heat lamp was the cause of a recent house fire that killed a man and destroyed a family's home, Cooke County Fire Marshal Ray Fletcher said.
Fletcher, who was working on the fatal fire's report Friday, Nov. 6, said his investigation determined that the Oct. 25 blaze on County Road 307 started outside the victim's window on the porch where a heat lamp was used in a small wooden structure with wood shavings to care for a baby lamb.
"The heat lamp came into contact with the wood shavings, starting the fire," Fletcher said.
Multiple agencies responded to the blaze, Fletcher previously told the Register. After the fire was extinguished, a man's body was found.
The body was that of 75-year-old Hugh Richard "Dick" Morgan.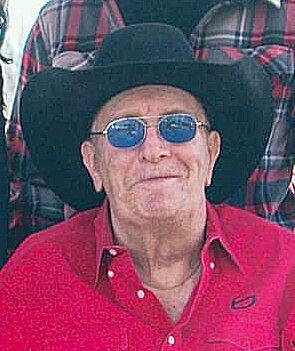 The one-story wood-frame house was declared a total loss.
Temple Baptist Church Kids Ministry Director Jodi Doughty was one of the people displaced by the fire. Morgan, who was a member of the Cooke County Cowboy Church, was her father.
Donations are being accepted by Temple Baptist Church through Nov. 15 to help the Doughty family. Anyone interested in donating can do so by visiting the church's website at www.tbcgainesville.org/give. Select Doughtys under the drop-down menu.
With the "colder winter months" ahead, Fletcher said he recommends everyone checking their heat sources — be it a space heater, heat lamp or fireplace, to name a few — to ensure they are "appropriately" set up where they cannot easily spark a fire.