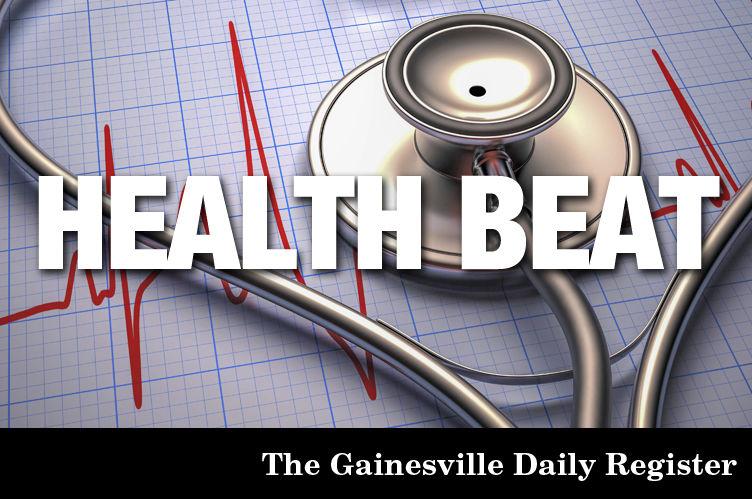 A Gainesville doctor recently convicted of healthcare fraud could face up to 35 years in federal prison.
Chief U.S. District Judge Barbara M.G. Lynn is set to sentence Dr. Mark E. Gibbs, Dr. Laila Hirjee and nurse Tammie Little at 9 a.m. Tuesday, Sept. 28, at the federal courthouse in Dallas, said Erin Dooley, spokeswoman for the United States Attorney's Office Northern District of Texas.
Hirjee faces up to 60 years in federal prison and Little faces up to 40 years, according to a news release issued this week from the U.S. Attorney's Office Northern District of Texas.
On Monday, May 24, a federal jury found Novus Health Services Medical Directors Gibbs and Hirjee, along with Novus RN Little, guilty of conspiracy to commit healthcare fraud.
Novus, a Frisco-based company, served the metroplex with a focus in hospice care, according to its LinkedIn profile.
The jury also found Gibbs guilty of two counts of healthcare fraud and one count of obstruction of justice, Hirjee guilty of three counts of healthcare fraud and one Title 21 drug offense and Little guilty of three counts of healthcare fraud. Gibbs was acquitted of one of the three health care fraud counts brought by the government, according to the release.
According to evidence presented at trial, the defendants helped Novus CEO Bradley Harris defraud Medicare by submitting materially false claims for hospice services, providing kickbacks for referrals, violating HIPAA to recruit beneficiaries, and destroying documents to conceal the fraud from Medicare.
Harris, who pleaded guilty prior to trial, testified against his former employees.
He told the jury that instead of relying on the expertise of licensed medical professions, he and Novus nurses, including Little, determined which patients would be admitted to or discharged from hospice care, as well as which drugs and dosages they would receive, the news release indicates.
They relied upon Novus doctors, including Gibbs and Hirjee, to certify that they had examined these patients face-to-face, when no such examinations had occurred, Harris testified in the trial that began April 19.
Witnesses also testified that Hirjee and Gibbs engaged in the prescription of Schedule II controlled substances, such as morphine and hydromorphone, by pre-signing blank C2 prescriptions and giving those to Harris and others at Novus to let them prescribe controlled substances without any physician oversight.
As Director of Operations Melanie Murphy testified on day five of trial, "I was the doctor," the release reads.
Harris and the nurses used pre-signed prescription pads, prepared by Gibbs, Hirjee and other Novus doctors, to dispense medications like morphine to patients. Harris also paid Gibbs and Hirjee kickbacks – disguised as medical directory salaries – to induce them to refer patients to his facilities, officials said.
When Medicare suspended payment to Novus over concerns about billing, Harris, Gibbs and others moved patients and employees to a new hospice company and continued to bill Medicare for hospice services.
In total, Medicare and Medicaid paid the Novus entities approximately $40 million for hospice services before the companies were shut down.
Gibbs also practices in Gainesville on Grand Avenue. The McLeroy, Gibbs & Klein Medical Clinic website states Gibbs has been providing family care in Gainesville since 1999.
Gibbs' medical license remains active, according to his physician profile on the Texas Medical Board's website. His physician's registration permit doesn't expire until Feb. 2023.
TMB spokesperson Jarrett Schneider said he cannot comment other than stating there is a process that the board has to follow regarding convictions.
"A licensee can agree to surrender their license in lieu of disciplinary proceedings," Schneider said. "Given current law, the board cannot automatically revoke a physician's license upon an initial conviction until the individual has been incarcerated. Once the individual has been incarcerated, the board can automatically revoke a license by operation of law."
However, Schneider did say that the board can "automatically suspend and revoke for certain assaultive offenses upon conviction."
Dooley told the Register on Thursday, May 27, that Gibbs is not in custody at the moment. After sentencing the judge will either have him taken into custody or give him a date to report to prison, she said.
Twelve codefendants including Harris, his wife, Novus Vice President of Patient Services Amy Harris, Murphy, Novus Medical Director Charles Leach, Novus Medical Director Reziuddin Siddique (deceased), Novus Medical Director Syed Aziz, Novus Vice President of Marketing Samuel Anderson, Novus Director of Marketing Slade Brown, Novus RN Jessica Love, Novus triage RN Patricia Armstrong, Novus LVN Taryn Stewart, and Ali Rizvi, the owner of a separate physician home visit company – pleaded guilty prior to trial, officials said. Aziz has been sentenced to probation, and the remaining defendants are facing between two and 14 years in federal prison.