Editor's note: Candidate answers appear nearly identical to what was sent. 
Early voting is underway at North Texas Medical Center for the Gainesville Hospital District's May 4 election. 
Eugene Allen Mills, Brenda Haverkamp Anderle and incumbents Emily Corcoran Lewis and Andrew Elias Anderson Jr. are vying for three at-large positions on the district's board of directors.
The Register sent each candidate a questionnaire and the following are their responses: 
Why are you running? If an incumbent, why are you seeking re-election and how long have you been serving on the board?
Anderson: I am an incumbent running for the Hospital District Board. I have been on the board for three years, and I am seeking re-election to keep healthcare here and strong in Cooke County.  In the past three years, the hospital district board has entered into a relationship with Community Hospital Corporation (CHC).  This relationship developed because of the extreme difficulty of stand alone rural hospitals to function financially secure. It takes a broader depth of knowledge and resources that are available to corporations, that cannot be accomplished by a single hospital.  Our desire, and my desire, is to protect healthcare in this district while lessening the burden of taxes on the individual. It is also to grow and reward the dedicated men and women who have worked hard at the hospital to ensure that the quality of care is of the highest standard possible, by giving them the resources to continue to excel at what they do.  The hospital is beginning to be strong again, but can only stay that way if the district, in partnership with CHC, keeps the focus on developing and growing the type of care that this community needs and deserves.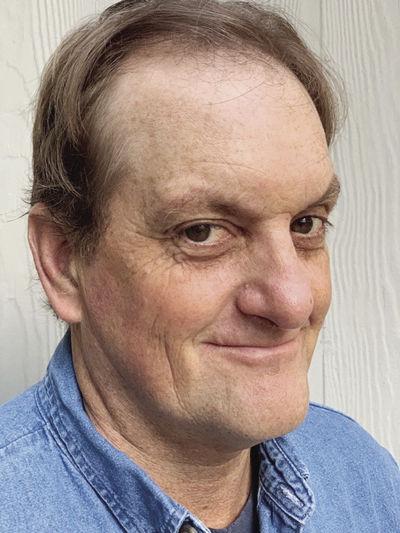 Anderle: I want to help support this hospital as we continue to improve on and bring new medical services to our community.
Mills: I am running to help keep the hospital open and keep it financially secure. The taxpayers need to be kept in mind when voting on spending issues.
Lewis: Three years ago, I ran for the hospital board knowing there was a need for change.  I've been in healthcare for over 20 years.   A few years ago, North Texas Medical was a very busy facility.  In more recent years, I saw a decline in patient census.  Local physicians had lost trust in the administration.  They were sending their patients to other facilities for the care they needed.  In my first term on the hospital district board there were many changes implemented starting with the CEO.  Healthcare is a difficult business, especially in rural areas. According to North Carolina Rural Health Research, fourteen rural hospitals have closed in Texas since 2010, which is more than any other state.  We realized pretty quickly that the hospital could not survive without some sort of a partner with expertise in managing hospitals.  After much research, we worked with Texoma Medical Center (Universal Health Services) to work out a management agreement.  Less than a year into that agreement Universal decided that they were no longer interested in managing NTMC.  The board again researched two management companies.  After meeting with these two companies, along with staff members of the hospital representing several different departments, we decided that a management agreement with Community Hospital Corporation (CHC) seemed the best fit for NTMC.  CHC's purpose is to guide, support and enhance the mission of community hospitals and healthcare providers.  Their goal is to keep rural healthcare local and thriving.  Eventually the district formed a joint venture with CHC and went into a lease agreement for the hospital.  Since CHC has come to NTMC, there has been an increase in patient census and services as well as patient satisfaction.
What are your thoughts on the hospital district's current financial situation?
Anderson: Our financial situation, compared to three years ago, has started to become strong again. It is not a fast process, but a process of steady growth and forward-thinking managers. Starting the lease with the new entity called Gainesville Community Hospital, (GCH),  in partnership with Community Hospital Corporation, involve processes with insurance companies that take many months to get changed over. GCH has been diligent in this, and the district is here as a partner to help in this start up of the lease.  We have every indication that the financial health of the hospital, under this new management, will be successful, and has already shown signs of becoming that way.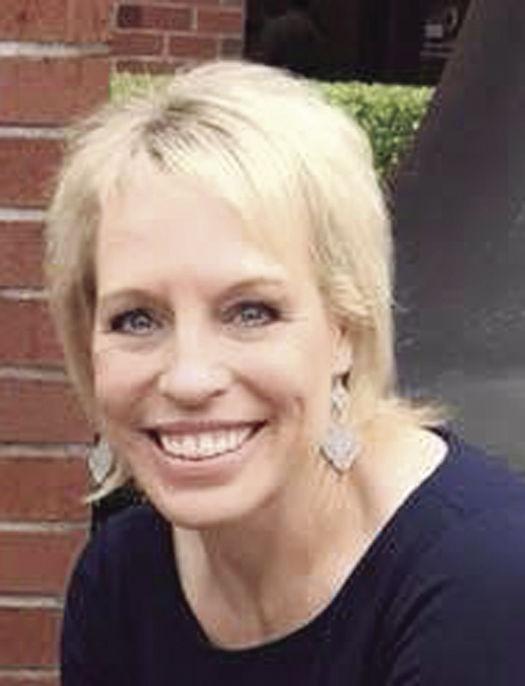 Anderle: As everyone else, I have concerns about our hospital's financial situation, and will continue to going forth. We need to continue to work as a team with CHC both to improve the financial health of the district and to continue to provide health services to our community.
Mills: There needs to be improvement; the taxpayer is not a priority when making financial decisions. If the current management group keeps asking for money to pay for mismanaged issues, the district could be heading towards financial issues again. The board needs to ask more questions about why the management group is asking for more money. 
Lewis: The district's current financial situation is certainly better than we were in the recent past.  We've been able to emerge from bankruptcy and place positive numbers in reserve.    
How do you feel about NTMC's current position?
Anderson: I believe that NTMC is now in good hands, by professionals that understand the complexity of this generation of healthcare management.  I couldn't be more pleased than to have CHC as our partners in healthcare, and am excited to watch it grow.   It cannot be completed in a day, but takes constant attention to detail, by forecasters, who know the industry.  I am pleased with the knowledge that CHC possesses in healthcare and brings to the table in Gainesville, and believe this is, and will be a significant win for this community and region.
Anderle: I see some positive things happening at NTMC and look forward to seeing more improvements on patient care and services.
Mills: The public opinion of the hospital for years has been poor. The satisfaction rating needs improving. The new management group has their opportunity to improve the image.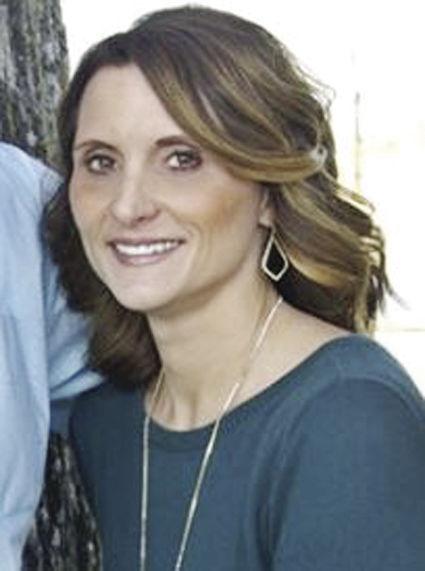 Lewis: Moving forward, the hospital's financial situation is very optimistic.  As with any new business, there are always ebbs and flows financially.  This is especially true in healthcare when you are highly regulated.  I feel like the current administrative team have the knowledge and experience to make the hospital a success. 
What are your three top platform issues, if elected, and why?
Anderson: My three top platform issues, is #1 to support the overall growth of healthcare for our region; #2 to ensure that the depth and quality of healthcare continues in this region with the needs of its citizens; #3 To promote excellence among the dedicated staff, who I already know are some of the greatest I have ever had the pleasure to work with.  We are all getting older, and this community deserves, by its size to have a first-rate healthcare institution, right in our midst, one that the people of the community trust and respect. I trust this healthcare, and I want to help it become what every staff member and clinician wants for this region.  To take care of our own, right here.
Anderle: 1. Improve the perception of the hospital by our community by working to gain the trust and respect needed to do so. 2. Work with CHC to improve the quality of healthcare and increase services offered by our hospital. 3. Work with CHC to make sure the staff has what they need to be successful.
Mills: Keep the hospital open, keep the hospital district financially secure and keep the mismanagement of funds off the taxpayers. The people in public office need to keep in mind to control spending and stay within a budget.
Lewis: There are a number of reasons I am seeking re-election:  1) This community has been extremely good to me and my family.  It has been a great place to raise our children and my husband has been able to build a successful business with the help of the community.  I wish to continue to serve by ensuring that the people in the hospital district will have access to quality healthcare.  2)  I would like to also keep up the positive momentum the district and the hospital has going. I feel like we have developed a good relationship with CHC and their team and as long as that relationship is in place, there are good things to come for the community in regards to their healthcare.  3) Currently, myself and Jeff Isbell, a fellow hospital district board member both serve on the Gainesville Community Hospital Board, along with representatives of local physicians and professionals.  We meet monthly to oversee financial and quality matters of the hospital.  If I am re-elected, I will continue serving on that board to ensure that CHC continues to do the good work they have begun.  
Briefly tell us about yourself. Name, age, family, education.
Anderson: My name is Andrew E. Anderson Jr. and I have been in healthcare for the past 50+ years. I am a retired hospital administrator and a retired physician assistant.   I have a BS in medicine from the University of Nebraska Medical School, and a MA in Management in Health Care Administration. I am a pastor at New Life Bible Church, and have three grown children, who live in this area. I have seven grandchildren.  I am married to Lisa Anderson DVM, and we enjoy living here in Gainesville, on a little farm with our horses and chickens.
Anderle: My name is Brenda Anderle PA-C. I have been a long time resident of Cooke County and practicing physician assistant for many years here in Gainesville. I graduated from UTSW Health Science Center in Dallas. I will soon be opening a clinic here in Gainesville with two long-time colleagues and friends, Jill Fuhrmann FNP and Rachel Bowles FNP. I am a widow, my husband Doug was a long time firefighter here in Gainesville. I have three children, Abby, married to Matt Dieter, Caleb, and Evan. I am 51 and in my spare time I love taking care of my cattle.
Mills: My name is Eugene Mills. I am 53 years old. I've been married to my bride Sue for 24 years. We have two great children, Tristen and Trevi. We've lived in Callisburg for the past 22 years.
Lewis: I was born in Gainesville, TX, in 1973 and have lived in this community my entire life.  I attended school in Lindsay, TX, graduating in 1991.  I then attended North Central Texas College and received my Associate Degree in Nursing in 1995. I began my career as a registered nurse for Gainesville Memorial Hospital.  I've been a school nurse for Callisburg ISD and also worked at North Texas Medical Center and NTMC Home Health. While working at Gainesville Memorial Hospital I received my Bachelors of Science in Nursing from Midwestern State University.  I left patient care in 2012 and went into nursing education.  I received a Master's in Nursing Education from Texas Woman's University in 2013.  I currently am a nursing instructor for the RN program at North Central Texas College.  I have been married to Gary Dale Lewis, Jr. for 23 years and we have three children, Sam, Chloe and Claire.  We are members of St. Francis of Assisi Catholic Church in Whitesboro, TX.  
If you go:
What: Early voting for Gainesville Hospital District's May 4 election
When: 8:30 a.m. to 4:30 p.m. Monday-Friday, now through April 30
Where: North Texas Medical Center classrooms 2 and 3, 1900 Hospital Blvd., Gainesville