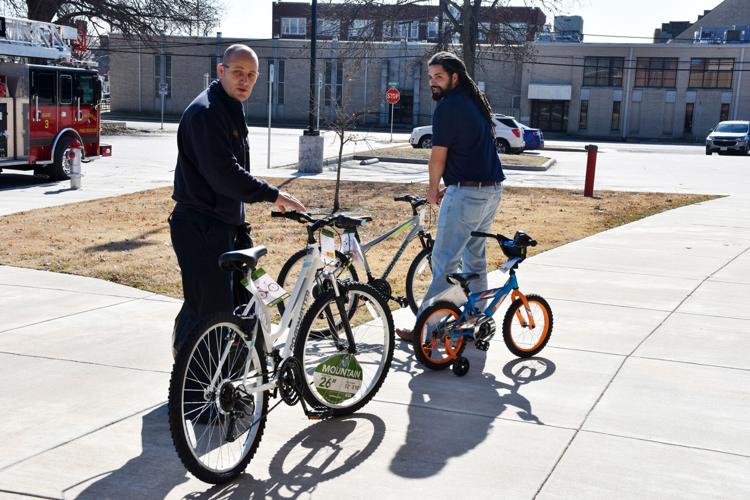 The coronavirus pandemic might be the cause of many event cancellations but it's not stopping the Law Dogs motorcycle club from spreading Christmas cheer.
Tony Dresser, Sergeant at Arms with the Law Dogs, said from 9 a.m. to noon, Saturday, Nov. 7, one can bring a new, unwrapped toy or donation to the Boys & Girls Clubs of Cooke County to benefit the Littlest Angels program. The B&GCCC is at 315 N. Denton St.
"You don't even have to get out of your car or get off your motorcycle," Dresser said. "You just pull through the front of the [B&GCCC] and we will be there to take that toy or donation from you."
Dresser said his group opted to not have the annual motorcycle toy run this year because it might not have been "financially sound" to do so. Safety reasons with the ongoing pandemic also were a consideration, he said.
"I personally would give $25 and up," Dresser said of what to spend on a toy. "Give what you can give this year. Everything is appreciated and we are thankful for whatever we get."
He said his group raises funds and the club handles the application process and distribution.
"It's a great partnership," Dresser said of the Law Dogs and B&GCCC.
"Our goal is still to take care of every kid in Cooke County and we're going to do that," Dresser said. "We're going to work with the [B&GCCC] and make sure that nobody goes without but we need everyone's help to participate."
Can't make it to the B&GCCC Saturday? Not a problem. Josh Chapman, the club's CEO, said people wanting to donate can do so by stopping by the facility on North Denton Street from 7:30 a.m. to 5:30 p.m. Monday through Friday until Dec. 9.
Chapman said those wanting to sponsor a family or child can do so by either coming in, calling the club at 940-665-6527 or emailing him at jchapman@bgccooke.com.
"We're here to help," Chapman said. "We understand it's hard and we want to help people."
Chapman does ask that anyone entering the facility wear a mask.
"If we can make sure that every kid in Cooke County can have a Merry Christmas we want to do that," Chapman said. "We're very happy to have the support of Law Dogs and all the community stakeholders to get it done."
Last year, 898 children were served through the Littlest Angels program.
Littlest Angels is a nonprofit under the umbrella of B&GCCC and was founded in 1981 to help families who could not afford presents for their children, archived Register reports state.