Cooke County employees will see a slight uptick in what they pay for medical benefits soon.
Elizabeth Huchton, the county's human resource director, brought forth the 2019-2020 Texas Association of Counties renewal notice and benefit confirmation to members of the Cooke County Commissioners' Court on Monday, July 8.
Huchton said county employees will see a 1.3% increase for their medical insurance and a 4% increase for their dental insurance in the upcoming fiscal year.
County officials said that's the lowest increase they have seen in "over 10 years."
Huchton said employees will pay an additional $10.82 per month with the two increases.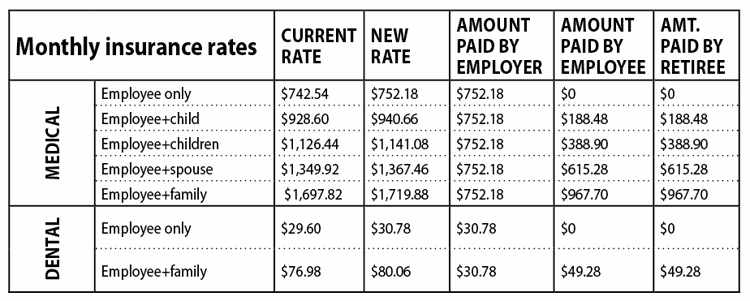 The county's medical benefits include 80% coverage with a $2,000 deductible and a $2,000 cap on out-of-pocket expenses as well as prescription coverage. The dental plan provides for a $50 deductible with 80% coverage of basic procedures and 50% coverage of major procedures. Preventive dental procedures are fully covered.
There will be no increase to the vision, life and accidental death and dismemberment policies, she said.
Only full-time county employees are eligible for insurance. The county employs 263 full-time employees and all opt in for benefits, according to Huchton.
Commissioners unanimously agreed to renew the benefit plan. The new rates go into effect Oct. 1.