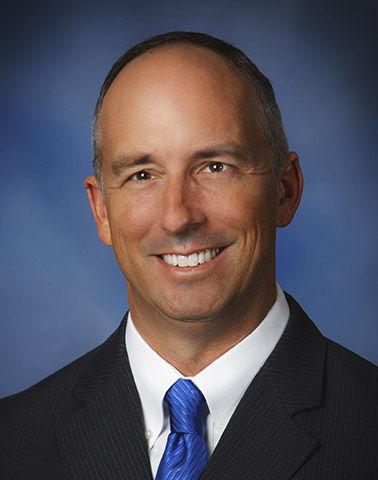 Dieter recognized as No. 1 agent
A Lindsay resident has recently been recognized for being the top insurance agent with his company.
Mike Dieter, an agent with Catholic Life Insurance, received the "12 Apostles" Award during a ceremony Feb. 2 at the fraternal benefit society's 2019 Leaders Conference.
The award is given to the top 12 producers for the year out of more than 300 agents with Catholic Life, according to a press release from the society. Dieter finished No. 1 for the year.
He has been a 12 Apostle award recipient a total of seven times, according to the release.
Fundraiser coming up next week
The North Texas Medical Center Auxiliary will host a fundraiser on Feb. 13-14 in the North Texas Medical Center front lobby.
The "Bag Lady Sale" will be a collection of gently used designer handbags and vintage as well as some new jewelry with prices beginning at $2.
The sale will go from 8 a.m. to 5 p.m. on Wednesday, Feb. 13 and 8 a.m. to 5 p.m. on Thursday, Feb. 14. Pieces to be included in the sell will be a variety of designer handbags, costume, sterling silver, Avon, Sarah Coventry and other items.
Funds raised from the sale will go to benefit the various projects of the auxiliary including high school and college scholarships.
The NTMC Auxiliary is made up of about 60 volunteers that work in many different areas of the hospital. Anyone interested in volunteering or more information about the projects of the auxiliary should contact Kristi Rigsby at 940-612-8607.
Denton to host U.S. Navy Band
The U.S. Navy Concert Band will perform in Denton as part of its tour this year, the military ensemble announced in a press release this week.
The performance is slated for 7:30 p.m. March 5 at the University of North Texas Murchison Performing Arts Center. Its concerts are designed to be family-friendly.
This year, the concert band will cover 25 cities and nearly 5,500 miles during its tour, according to the release. It's comprised of full-time professional musicians who are enlisted in the U.S. Navy.
Butterfield schedules theater classes
Butterfield Stage Players has announced its schedule of theater classes for spring.
The regular class for ages 5-10 will take place at 4:15-5:45 p.m. Mondays, Feb. 11 through April 22.
The regular class for ages 10-17 will be 4:15-5:45 p.m. Tuesdays, Feb. 12 through April 23.
The advanced class for ages 10-17 will be 4:15-5:30 p.m. Thursdays, Feb. 14 through April 25.
No classes will take place the week of Gainesville Independent School District's spring break.
The advanced level is for students who have earned at least four credits.
One credit is awarded for each semester of youth classes, each summer camp and each youth theater production at Butterfield.
Students may register for the classes on the Butterfield Stage Players website at www.butterfieldstage.org or ask for more information by calling 940-665-8152.
Gainesville man honored for efforts
A Gainesville resident was recognized this month for contributions to the long-term success of an internationally recognized barbershop chorus.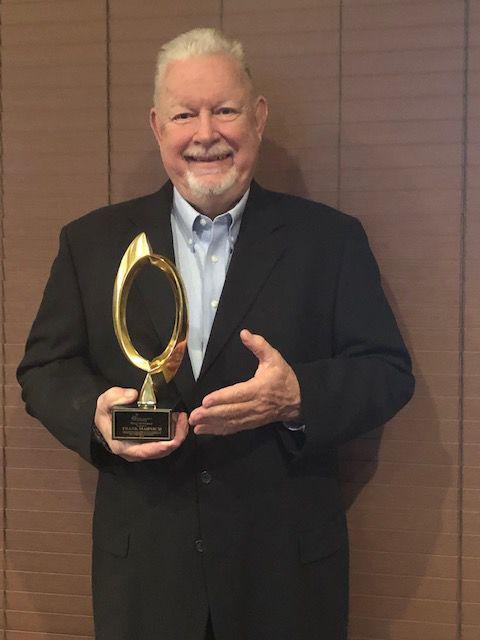 Frank Mahnich, vice president for marketing at Butterfield Stage Players, was inducted into the Vocal Majority Ring of Honor on Feb. 2. Membership in the ring of honor is extended to members of the Vocal Majority, a 150-man barbershop chorus, who have made a lasting impact on the chorus and the Barbershop Harmony Society, of which the chorus is a member.
Mahnich has been a member of the society for more than half a century and has been in the Vocal Majority since 1978, according to a press release. He has been chapter president and was previously recognized as Barbershopper of the Year.
His contributions to the Vocal Majority contributed to its worldwide recognition, according to the release. He chaired a production at Dallas Reunion Arena celebrating the 200th anniversary of the U.S. Constitution in 1987 and the chorus has performed for multiple U.S. presidents during his time as a member.