Seventy-five years ago Thursday, June 6, U.S. Army veteran Mugg Pawless took part in a staged assault on German positions in Normandy, France, famously known as D-Day.
"I landed on Omaha Beach at 6:32 a.m.," Pawless, 95, recalled of June 6, 1944. "That's pretty early. I couldn't get up in time for it now."
The team he was in had a total of 13 19-year-olds and one officer, the Cooke County resident said. He was a private first class.
"On exit one, it had 12 or 14, I forget which, I think it's 12, allied poles cemented where trucks or tanks couldn't go up it," Pawless said. "So anyway, our job was to blow those 12 or 13 poles up on exit one or get vehicles off the beach."
The World War II veteran said three or four of the 13 men in his group, which was called Boat Crew 10, were killed and "about all of us got wounded."
"We did blow the poles down and get them out of the way," he said. "We were under a lot of fire the whole time we were there."
Omaha was the bloodiest of the D-Day beaches, with roughly 2,400 U.S. troops turning up dead, wounded or missing, according to an article on history.com.
During the invasion, Pawless was wounded in his left leg. To this day, he still has shrapnel there, he said.
"They said they couldn't take it out without cutting through the muscle of my leg and I could lose use of the leg if they did that," Pawless said. "It's worked OK. I haven't had any problems."
Pawless said he was on Omaha Beach for about seven or eight hours before he was removed because of his injury.
As dangerous as it was, Pawless, who is a Purple Heart recipient, said he always thought he would get out alive.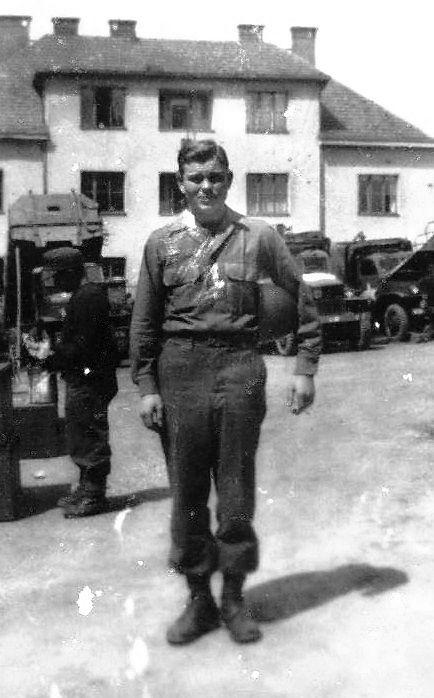 "I knew I was going to come back," Pawless said. "There was a lot of them who had the attitude they weren't coming back and they didn't."
The one thing about D-Day that still sticks with Pawless is the odors that came off the beach.
"The ocean has its own odor. Then one breath of air you could smell gun powder and maybe the next breath you could smell hair burning," Pawless said. "Different odors. I remember that more than anything else, I think. I don't know why but I do."
He also recalled finding out the success of the invasion the following morning while in a hospital tent in England.
"I woke up in it the next morning and read it in the paper — in the Stars and Stripes, a little military newspaper over there — where we had accomplished our mission," Pawless said. "In other words, we had got on the beaches."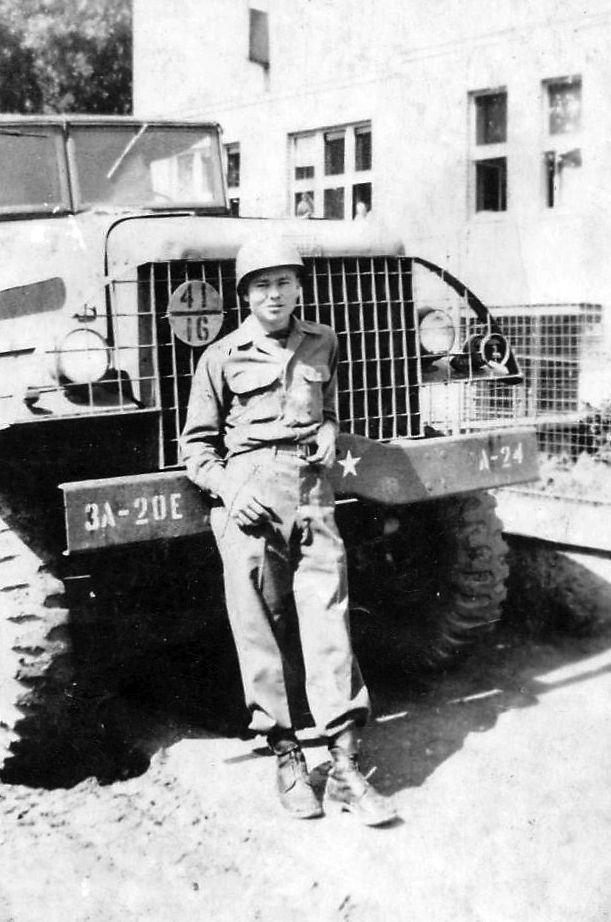 He said 771 people were in the 146th Engineer Combat Battalion, the battalion he was in when he went to Omaha Beach, and as of today, three are left. Pawless is one of them.
Pawless volunteered to join the Army when he was 18. However, he said he had to get permission from his parents.
"I just wanted to be part of it, I guess," Pawless said of why he wanted to join. "There was five of us boys in the family and all of us went. I was the last one to go because I was the youngest."
Four of the boys served in Europe, he said.
Pawless, who specialized in demolition, said he enlisted in December 1942 and was sent to England in November of 1943. In addition to his stint in France, Pawless also served in Germany, Czechoslovakia and Austria before returning home in December 1945.
"I'm glad I got to do it, but I wouldn't go and do it over," he said. "But I am, I'm glad I got to do it. I was in with a great bunch of guys. They're a real nice bunch of boys."
WOODBINE — For 40 years, Mugg Pawless didn't talk about the day he was wounded on Omaha Beach during the Allied invasion known as D-Day.He is …