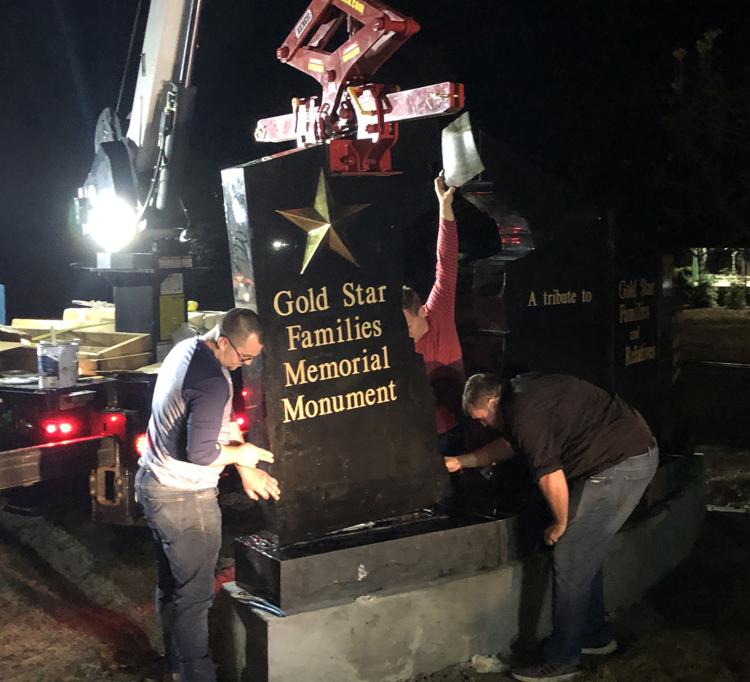 Derik Evans, Joey Lester and Jeremy Bailey of Flatwoods, Kentucky-based Bailey Granite and Monuments work past 9 p.m. Wednesday, Nov. 20, to install the new Gold Star Families Memorial Monument at Leonard Park, 1000 W. California St.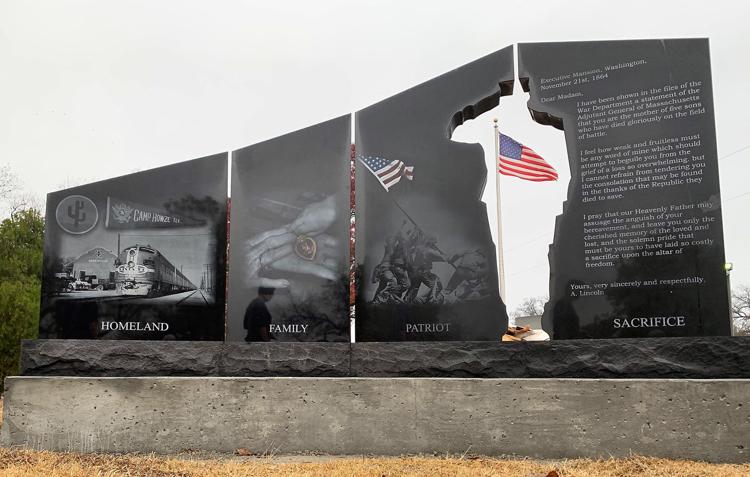 The finished monument is shown above. One side of the black granite monument bears the words "Gold Star Families Memorial Monument, a tribute to Gold Star Families and Relatives who have sacrificed a Loved One for our Freedom." The other side tells a story through four granite panels: Homeland, family, patriot and sacrifice.
Cliff Yow, an honorary board member of the Hershel Woody Williams Medal of Honor Foundation, said the crew started installing the monument slabs Wednesday evening to head off weather delays. The foundation is funding the monument and aims to raise $2,000 to $3,000 more for it. A dedication ceremony is tentatively planned for Jan. 25, 2020, Yow said.