A 36-year-old man with Gainesville ties is being sought after by law enforcement agencies across North Texas.
Joshua Bell, 36, is believed to have scammed an elderly Vietnam veteran in Mesquite, according to a news release from the Mesquite Police Department.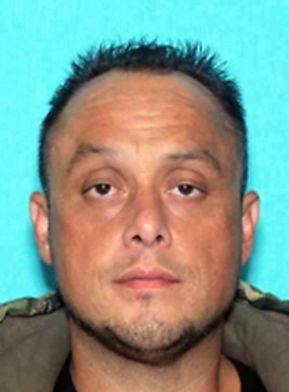 Bell allegedly contacted the victim at her residence and convinced her she needed roofing repairs. Over the course of a few days, Bell was able to coerce the woman to pay him about $17,000 under the guise that her insurance would later reimburse her for her costs, the release states. The scam was reported to MPD on Feb. 4.
Mesquite police have issued a theft of property warrant for Bell. Bell also is reportedly wanted for a crime in Arlington, police say.
On Feb. 5, Bell showed up to a home in the 300 block of Circle Drive and knocked on the front door, according to according to Arlington Police Department spokesman Tim Ciesco.
Bell told the homeowners he was an employee of a roofing company in Arlington— one the homeowners had actually used in the past — and that he was there to do some work on their roof before their warranty expired, a post on the Arlington Police Department's Facebook page says.
The homeowners wrote Bell a $1,200 check for his services.
Police said something felt "off" to the homeowners so they called the roofing company who told them they had not sent anyone to their home that day. No work had been done on the roof either, according to the social media post.
In addition to having active warrants out for his arrest in Cooke and Denton counties, Bell is also sought after by the Fannin County Sheriff's Office, Ciesco said.
On Thursday, Feb. 13, Cooke County Sheriff Terry Gilbert said Bell is wanted on a Class A misdemeanor assault family violence charge. The last time he was in the Cooke County Jail was in 2012. Gilbert said he was booked into the jail on a bench warrant from the Texas Department of Criminal Justice.
Bell has a lengthy criminal history with Gainesville Police Department, a news release from GPD says.
On Oct. 21, 2002, Bell was arrested on a charge of driving while license suspended.
On Feb. 8, 2003, Bell was arrested on two Denton County misdemeanor warrants.
On March 2, 2003, he was was arrested on a failure to stop and render aid charge. Police said Bell was driving a white GMC pickup and struck a brown Pontiac that injured three people. Bell left the scene of the crash, according to police. He later pleaded guilty June 8, 2006, to three counts of failure to stop and render aid.
Bell was also a forgery suspect, Gainesville police said. Bell was suspected of forging three checks for $750, $800 and $432. He pleaded guilty June 8, 2006, in that case, as well, the GPD release states.
Bell has ties with Austin and is believed to be staying in hotels in and around Dallas, according to Mesquite police.
He is known to drive a silver 2019 Chevrolet Silverado Z71 Trail Boss Edition with Texas license plate MSH-2023, police said.
Anyone who sees Bell or his truck is asked to contact their local law enforcement agency by calling 911.
Crime Stoppers will pay up to $5,000 for information called into Crime Stoppers that leads to the arrest and indictment of the alleged felony offense in Mesquite. Crime Stoppers can be reached at 1-877-373-TIPS.