Teachers in Gainesville schools received a record 28 grants from the Gainesville Independent School District Education Foundation on Friday.
GISD Education Foundation board representatives stopped at school campuses Nov. 22 to surprise the 2019 Innovative Teaching Grant recipients. The grants this year totaled $33,148, including 10 grants awarded at Thomas A. Edison Elementary School amounting to $10,267.
Grants at Edison will fund educational field trip experiences to Circle N Dairy Farm, Sharkarose Wildlife Ranch, Frank Buck Zoo as well as a live theater experience at North Central Texas College's First State Bank Center for the Performing Arts, according to a press release from the foundation. Science, reading and number sense classroom equipment was also awarded for Edison classrooms.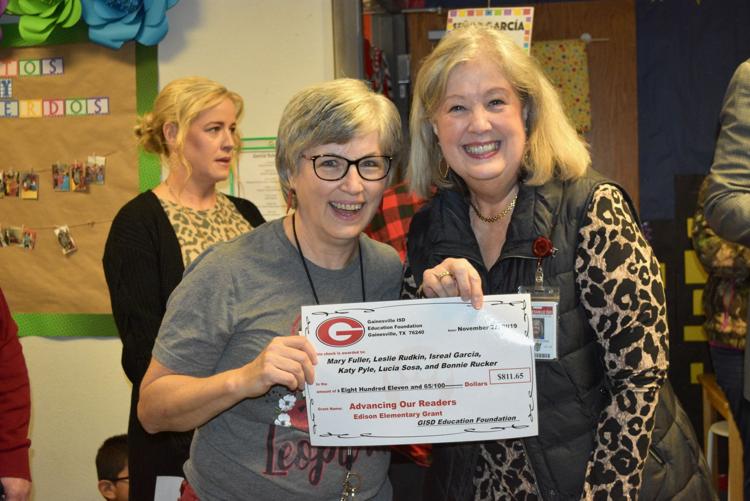 The foundation's board of directors works through the year to generate funds and distribute resources to GISD to enrich, maintain and expand programs needed to meet the district's stated mission.
W.E. Chalmers Elementary School teachers received four grants totaling $6,864. They'll be used for flexible seating; Chromebook technology for second graders; and an educational animal encounter field trip.
Robert E. Lee Intermediate School teachers won five grants amounting to $6,862. Fifth graders at the school will again spend a day exploring Leeper Lake and this year will also use an insect guidebook during the visit, awarded through an additional foundation grant, according to the release. Flexible seating is also being funded for fifth graders, and a meet-the-author grant was awarded for students to have an author read to them before they receive a signed copy of the book. Building home libraries, connections between science and reading, and a molecular model kit grant were also awarded for students to better understand how molecules work.
Gainesville Junior High School classes received five grants totaling $3,935. Grants will fund a trip for choir students to the Pride of Texas Music Choral Festival in Plano; microbits in the classroom, to be used on laptop computers purchased by the foundation last year; Spanish books for the library; a reading lounge; and science department hands-on teaching tools for the classroom.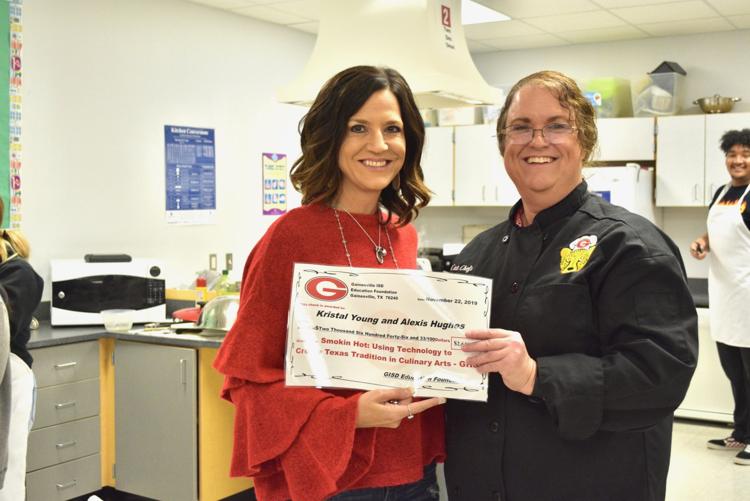 At Gainesville High School, the education foundation awarded four grants totaling $5,218. Monies are funding a trip for agricultural students to the Noble Research Center in Stillwater, Oklahoma; purchase of a microphone ball for the library; and a project in which culinary students will create Texas traditions in culinary arts using technology.
The GISD Education Foundation has awarded $348,471 in Innovative Teaching grants to GISD since 2004, according to Tamara Sieger, president of the education foundation.
Sieger said the foundation prioritizes teaching grants that are experiential or have a potentially lasting impact on students' education. Board members review the applications.
"The board strives to provide educators additional resources and hands-on experiences to help children reach their potential and become the future leaders of our community," Sieger said in the release.
The education foundation relies on community and business donations. For more information on the Education Foundation grants or to make a donation, visit www.gainesvilleisd.org/foundation.