A Gainesville native was recently inaugurated as one of the nation's youngest college presidents.
Cory Hines' inauguration at Howard Payne University in Brownwood took place in conjunction with a week of festivities Sept. 17-21. In his 40s, he's among the nation's youngest college presidents — according to a study conducted by the American Council on Education, less than 10 percent of college presidents are under 50 years old.
Hines said Thursday, Oct. 3 that he was "very honored to say the least."
"To be a college president at age 43, I would never have imagined that," he said. "It's pretty surreal."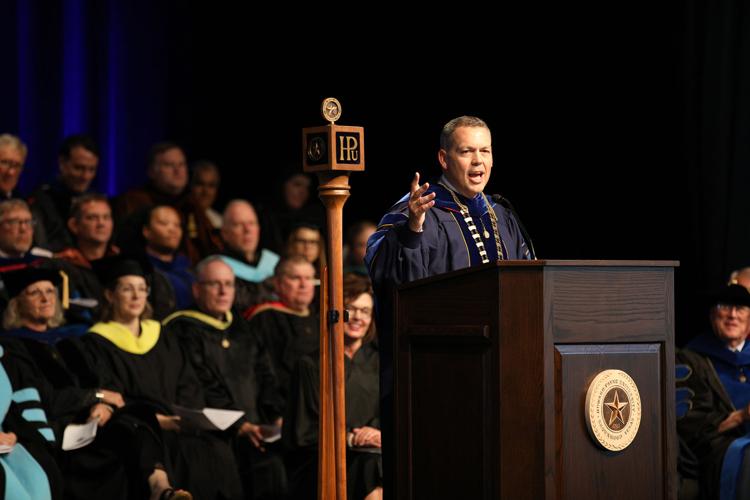 Hines grew up in Gainesville and graduated from Gainesville High School in 1993 before going on to earn a Bachelor of Arts degree in religious education from Howard Payne University, a private Christian institution. His parents, Danny and Jean Hines, remain in Lake Kiowa, where their son's family visits them two or three times a year.
"I'm really excited," Jean Hines said. "He's worked really hard. I think it says a lot about the Gainesville school system that he's prepared." She was a teacher in Gainesville Independent School District for about 25 years.
Before returning to lead his alma mater, Cory Hines was vice president of enrollment at Dallas Baptist University. He is the university's 20th president and succeeds Bill Ellis, who retired in 2018 and is now Howard Payne University's chancellor, Baptist Standard reported.
"Growing up in Gainesville, I was surrounded by phenomenal teachers that gave me a good foundation so I could be successful in college and graduate school and beyond," Hines told the Register. "From an academic standpoint they did a great job."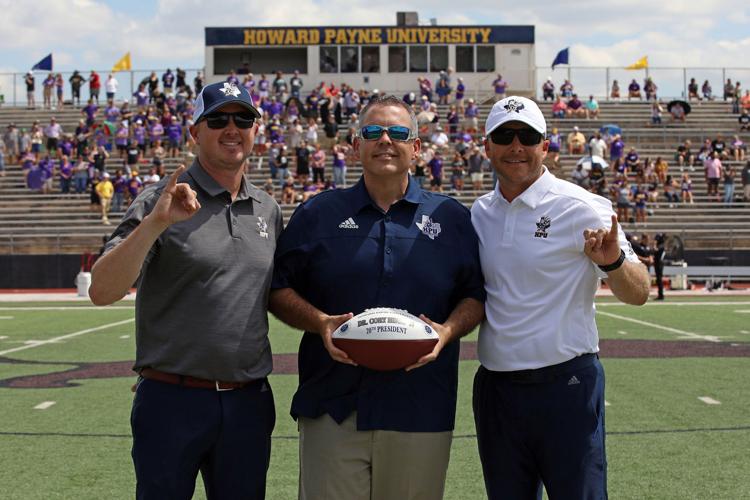 Hines holds a Master of Arts degree in Christian education and a Doctor of Philosophy in leadership studies-higher education from Southwestern Baptist Theological Seminary, according to a press release from HPU.
He added that Gainesville residents also "gave me the confidence and development" to succeed.
"Growing up in a small town, being surrounded by community members that really support you and care about you, give you a sense of security that you really can accomplish your goals in life," he said.
Hines took office April 1 after being hired by unanimous vote of the institution's board of trustees at a specially called meeting in March, he said. Hines' professional experience also includes full-time ministry; he has been executive pastor and student pastor at Ferris Avenue Baptist Church (now The Avenue Church) in Waxahachie, according to the release. He and his wife, Melinda, have two children.