Half of the patients seen at North Texas Medical Center last year were on either Medicare or Medicaid, CEO Tom Sledge said.
In 2019, there were 30,254 inpatient and outpatient encounters at the hospital. There were 9,950 total Medicare patients and 5,249 total Medicaid patients, according to Sledge. In addition, NTMC saw 4,837 uninsured or self-pay patients.
"With such a large population of Medicare and Medicaid patients, our hospital would be negatively impacted by large-scale reductions in Medicare and Medicaid payments," Sledge said.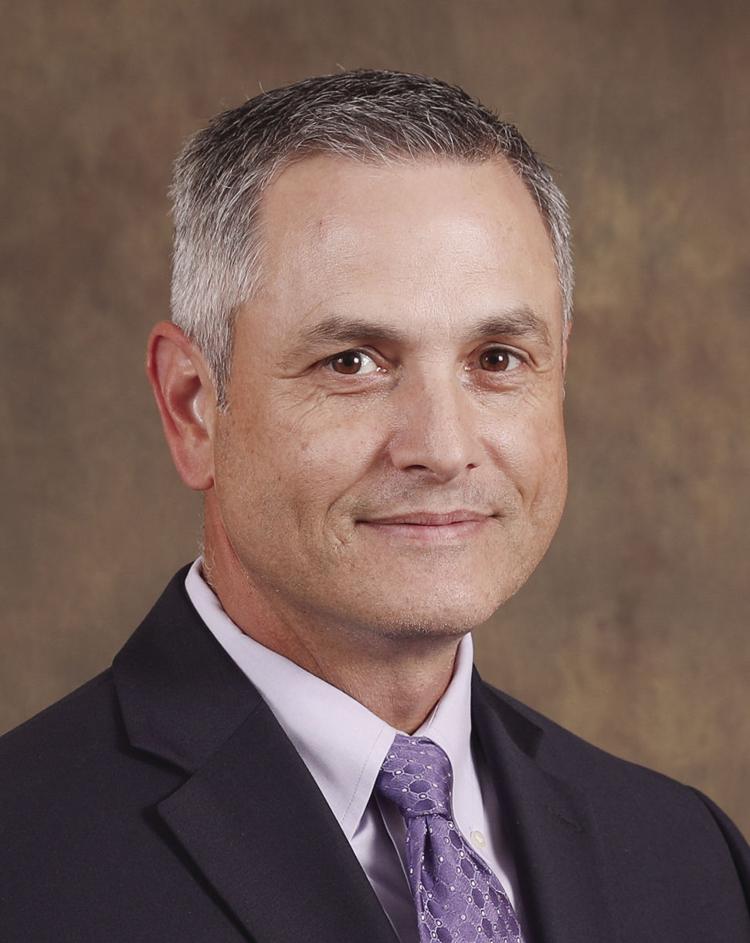 Reduced revenue would make it harder for the hospital to replace aging and outdated equipment, recruit physicians and staff, maintain the facilities and expand service lines, he said.
"While there always seems to be discussion of big reimbursement cuts, for the most part we have been spared any major reductions," Sledge told the Register in an email interview.
Sledge said the hospital's biggest challenge is getting payments for providing service to managed Medicare and Medicaid members.
Managed care is a health care delivery system organized to manage cost, use and quality, according to Medicaid's website. Medicaid managed care involves contracted arrangements between state Medicaid agencies and managed care organizations that accept a fixed monthly amount for each member in return for health services.
"Traditional Medicare and Medicaid usually pay timely and according to the correct fee schedule," Sledge said. "Managed Medicare and managed Medicaid, on the other hand, attempt to deny or delay payments on a routine basis. These companies' profits are soaring while hospitals and patients are negatively impacted."
Gainesville Hospital District Board President Andrew "Andy" Anderson said he, too, thinks managed care presents a problem.
Anderson, who was the hospital's CEO from 1998-2006, said many hospitals have closed their doors because of the state of health care while adding that reimbursements are becoming "less and less."
In fact, Anderson said the hospital came close to not being able to make its payroll.
On Jan. 17, 2017, the hospital district filed a petition for protection under Chapter 9 of Title 11 of the United States Bankruptcy Code with the United States Bankruptcy Court's Sherman Division.
The purpose of a Chapter 9 bankruptcy filing is to provide a financially distressed municipality protection from its creditors while it develops and negotiates a plan for adjusting its debts, according to the United States Courts website.
Anderson said in a previous Register report that he estimated the hospital's debt at $40 million. The estimate included funding the hospital's employee pension plan that board members agreed to terminate in 2017.
In 2018, members of the Gainesville Hospital District Board of Directors entered a management agreement with Plano-based Community Hospital Corp. Later that same year, board members decided to enter a lease agreement.
NTMC is leased to and operated by Gainesville Community Hospital through an agreement between CHC and the GHD that was approved by hospital district board members in 2018.
CHC formed Gainesville Community Hospital as part of what hospital district officials called a "joint venture" to help keep NTMC a viable hospital.
Anderson said finding a way to sustain the hospital was key and thinks that having CHC take over was the right choice as they are a larger organization with greater buying power — something he believes will help the hospital remain a viable asset.
"I think we have found the right path," Anderson said. "It looks like it is going to succeed."