Gainesville Fire-Rescue's Swift Water Rescue Team rescued seven people in "exceptionally perilous conditions" over the weekend, fire officials said.
A Friday, Jan. 10, storm system that brought tornado warnings for the area drenched parts of Cooke County. Later, on Saturday, Jan. 11, the county even saw snow.
Around 10:50 p.m. Friday, the SWRT was dispatched to 3600 Farm-to-Market Road 2071 for a vehicle that had left the roadway during flash flooding along the Elm Fork of the Trinity River, according to a news release from GF-R.
One man and three children ages 4, 6 and 7, were consumed by rising flood waters about 500 yards from the roadway.
All four were on top of the vehicle's roof and Marine 1's SWRT extricated them from the water.
While emergency personnel were still on scene, a second vehicle was washed away in flood waters in the same area, according to GF-R.
The team then rescued two adults.
About midnight, two cars remained in a field near the end of Dairy Lane south of Gainesville, slowly being submerged in the rising waters of the Elm Fork.
According to the USGS website, flood stage for the Elm Fork is 22 feet. It peaked at 24.72 feet on Friday.
Cooke County Emergency Medical Services Director Kevin Grant said all six people from the two rescues were unharmed and CCEMS took them to their homes.
A third life-saving mission occurred early Saturday, Jan. 11 when GF-R responded at 3:23 a.m. Saturday to 2009 County Road 222 for a vehicle that had washed off the roadway.
One woman was removed from the vehicle by members of the SWRT and carried a "significant distance" to safety, according to GF-R.
No injuries were reported.
The makes and models of the vehicles involved in the three life-saving rescue missions was not provided.
Fire Chief Wayne Twiner said Monday, Jan. 13, that all three life-saving missions took place outside the city limits.
Officials said GF-R teams have made multiple life-saving rescues in and near Gainesville since the 2007 fatality flood, which prompted the development of GF-R's Swift Water Rescue Team.
Since 2009, GF-R teams have deployed annually across the state of Texas as a state asset with the Texas Division of Emergency Management/Texas A&M Task Force 1, the release states.
According to the National Weather Service, Cooke and Wise counties received the most rainfall Friday.
Gainesville reportedly received 2.37 inches of rain and Decatur got 2.92 inches, meteorologist David Bonnette with the National Weather Service in Fort Worth said.
As of early Monday afternoon, the only two confirmed tornadoes were in Delta County, according to Bonnette.
Cooke County Emergency Management Coordinator Ray Fletcher said there was wind damage south of Era. He was going to assess the damage Monday afternoon.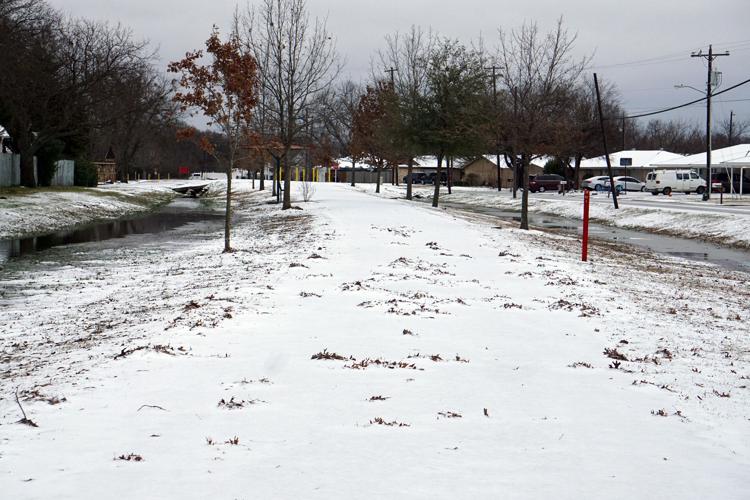 Following the severe weather, a cold front came through the area which dropped temperatures from a high of 67 on Friday to a low of 27 Saturday morning, Bonnette said. Saturday's icy air brought anywhere from one to two inches of snowfall to the Gainesville area, he said.
Various agencies and county officials emphasized the flooding was the worst they had to deal with over the weekend.
Precinct 4 Cooke County Commissioner Leon Klement said his precinct suffered "a lot of gravel damage."
"I've never seen the water come up that fast as what it did the other day," Leon Klement said. "It all came down so hard so fast … The lakes came up so fast it was unbelievable, you could just literally sit there and watch it come up."
Precinct 2 Cooke County Commissioner Jason Snuggs said Cheaney Road between Northshore Lane and Neely Trail was closed Friday evening. It should be cleared today, Tuesday, Jan. 14, Snuggs said.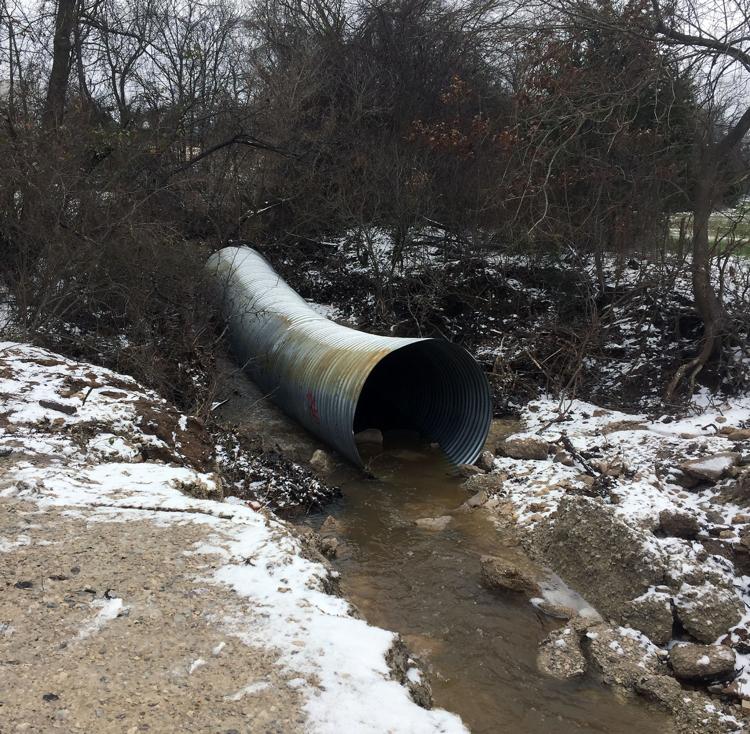 Cooke County Precinct 1 Commissioner Gary Hollowell was not present during Monday's meeting of Commissioners' Court and did not return a request for comment as of press time. However, a tin horn was reported washed out in his precinct on County Road 121.
Precinct 3 Commissioner John Klement said he had two bridges where "the ends were washed out."
County Road 333, known as the "Flat Creek Bridge," was in the process of being repaired Monday and should be open by today, Tuesday.
The second bridge, on County Road 320, is expected to be open sometime this week, John Klement said.
John Klement said he has never experienced the panic from people that the flooding caused.
U.S. 82 was shut down between Lindsay and Muenster from 5 to 7 p.m. Friday because two feet of water was covering the roadway, according to Adele Lewis, spokeswoman with the Texas Department of Transportation.
John Klement said people were using county roads as alternate routes because the state roads were closed.
He said if the state roads have water going across them, the county roads are likely going to be worse.
"It was a very dangerous situation for a while," John Klement said. "It was just a miserable weekend."