A 24-year-old man who Sheriff Ray Sappington considered the county's "most wanted fugitive" is behind bars.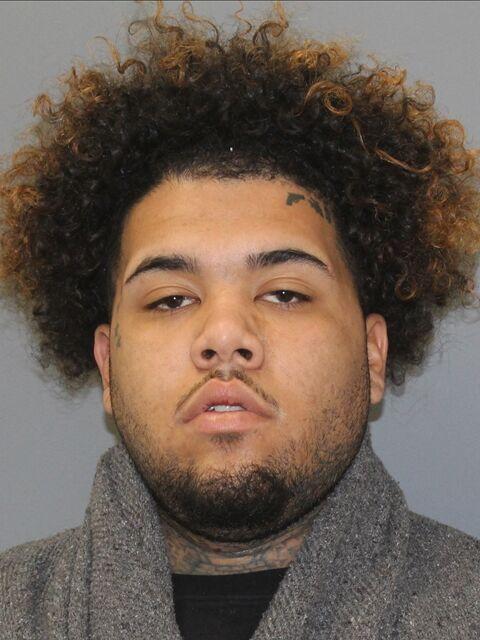 Anthony Deshon Royal Jennings was booked in to the Cooke County Jail on Jan. 27 on 14 outstanding warrants. Four of those were felony charges, including robbery and aggravated assault with a deadly weapon, jail records show. His bonds total $372,000.
Around 1:42 p.m. Jan. 27, investigators with the Cooke County Sheriff's Office were searching the area of 2617 U.S. 82 for Jennings, according to a press release from Sappington. He was reportedly spotted in the parking lot. However, when investigators attempted to take him into custody, he fled on foot into his apartment.
After backup arrived, law enforcement forced entry into his apartment, the release states. Jennings' 22-year-old girlfriend, Destiny Cheyenne Lydelle Kirk, told officials that Jennings had jumped out of a bedroom window of the second floor.
A search was conducted and law enforcement found Jennings hiding in the attic of the apartment, according to the release. He was then taken into custody.
Kirk was also taken into custody on a charge of hindering apprehension of a fugitive. She has since been released after posting a $7,500 bail.
In September 2019, Gainesville police received a report that Jennings pulled up to a home in the 900 block of Dover Drive and threatened to assault a 35-year-old woman who was standing in her front yard, according to an archived Register report.
Police said the woman reportedly told Jennings to leave the residence before walking inside her home. When she and a 41-year-old man later exited the home, Jennings reportedly brandished a black pistol and threatened them. The case was investigated and a warrant was subsequently issued for Jennings's arrest in connection to the alleged crime.
Sappington said Friday, Feb. 5, that Jennings "was considered 'most wanted' because of the amount of warrants that were outstanding as well as severity of the warrants."