Two museums in Gainesville are welcoming history buffs once again this week.
The Santa Fe Depot Museum at at 605 E. California St. opened back up Wednesday, Oct. 16, according to Cathy Farquhar, director of the Morton Museum of Cooke County. Its exhibits had been inaccessible during recent events including the Gainesville Area Visual Arts annual fall art show.
Morton Museum volunteers also maintain the depot museum's permanent exhibits and spent about three and a half hours Tuesday finishing setting exhibits back up after those recent events, Farquhar said.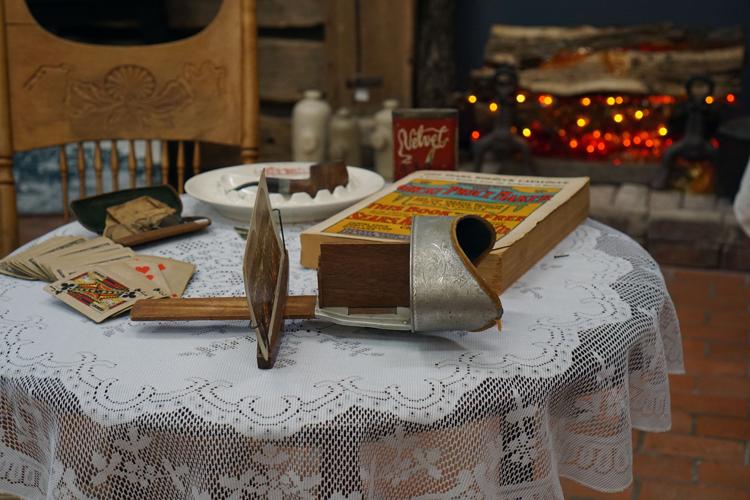 That's just the latest work the volunteers have been doing. They recently finished an entire overhaul of the exhibits at the Morton Museum, 210 S. Dixon St. Exhibits there now focus on the history of Cooke County from 1900-1950, continuing a series of planned exhibits that began in 2018. Last year's displays covered the county's earliest decades through the late 1800s.
"We tried to get as close to 1950 as we could," Farquhar said of the new exhibits in the sequence. "We know there were big changes in 1950."
All exhibits at the Morton Museum, with the exception of a nook dedicated to Medal of Honor recipients, have been replaced with new displays, she said. A corner featuring the boards of a log cabin still has those boards but the items on display inside the cabin area have been swapped out to reflect what life might have been like for cabin residents in the early 1900s. A butane clothing iron, among other objects, now sits near the fireplace and an antique telephone hangs on the wall.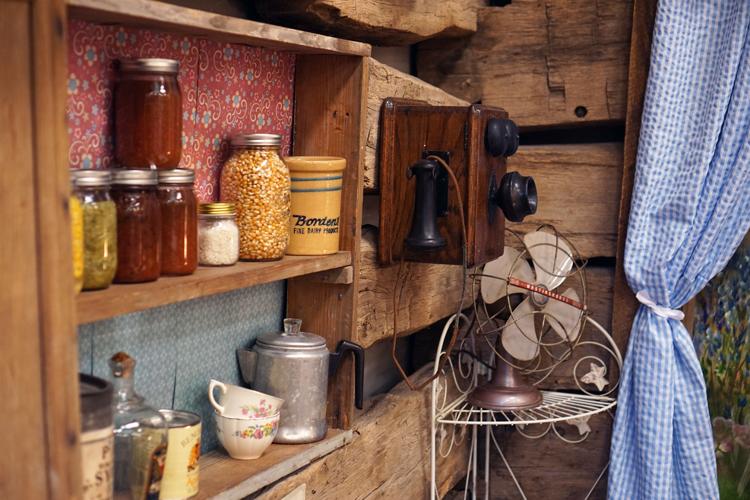 The two-room museum is divided into several smaller areas focusing on different decades within the era or on specific subjects, like Camp Howze or clothing. The museum's smaller room, formerly used as a workroom or research room, now houses displays about outstanding Cooke County residents and the historical Gainesville Sanitarium.
A table featured prominently in the center of the museum's larger room was sourced from the Newsome-Dougherty house. In 1922, the Dougherty family donated the house to be converted for use as the city's high school. The large stained-glass window in the ceiling of the same room originally came from that house as well, Farquhar said, and museum researchers believe the table would have been situated beneath that window for the family's social gatherings.
"They were very social people and they had big events upstairs, in their ballroom," Farquhar said.
Large models of the county's first oil well and of a steam engine that would run mills are also on display. A children's area includes items like Play-Doh and crayons that were first made during the time period.
At least a dozen volunteers worked for about a month to inventory parts of the Morton Museum's collection and put up the new exhibits, Farquhar said, and she hopes to recruit more volunteers for various duties related to the museum.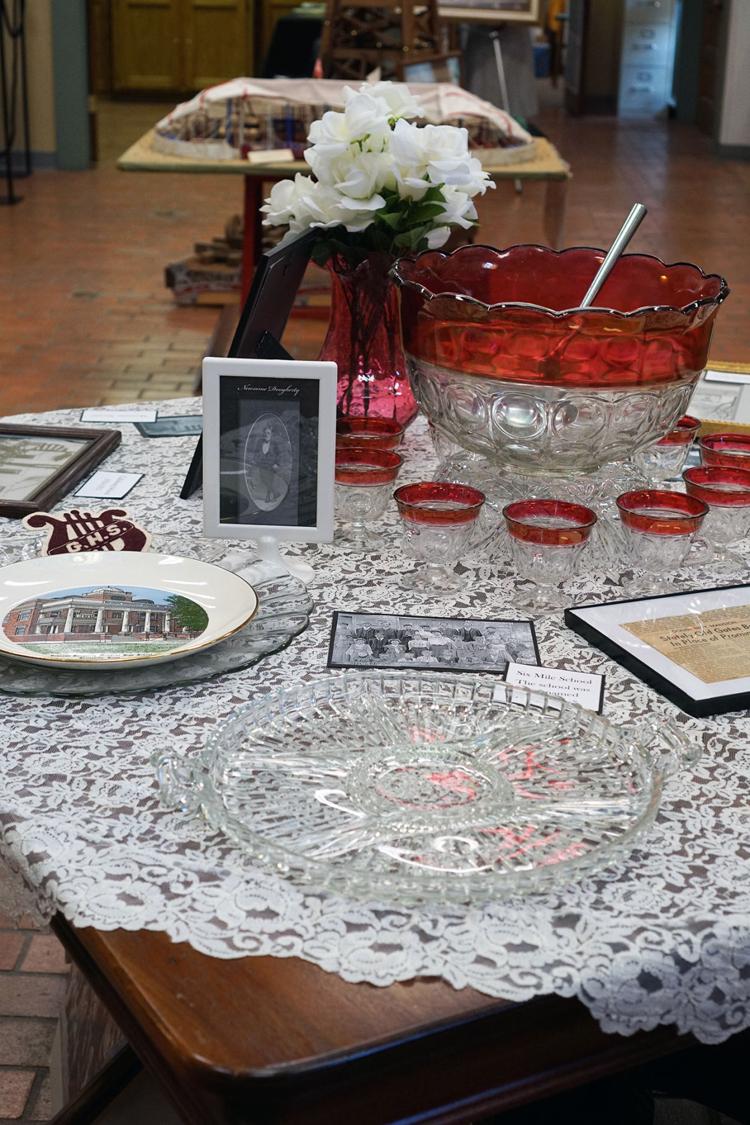 The Morton Museum reopened Sept. 20 after inventory and exhibit setup and a holiday open house is planned for 5-7:30 p.m. Nov. 14. Farquhar said the museum is bringing back its bell sale for this year's open house.
"We're really proud of what we've done. It's exciting," Farquhar said.
Another event the museum had planned this weekend was canceled, she said. Its "Ghostin' Around Gainesville" haunted house and hayride couldn't take place because of safety issues and museum workers are hoping to have the event next year once those issues are worked out, according to information from museum board President Elaine McHorse.
The Morton Museum is open 10 a.m.-5 p.m. Tuesday through Friday and 12:30-2:30 p.m. Saturdays. The Santa Fe Depot Museum is open 10 a.m. to noon Tuesday through Saturday.
Admission is free to either museum, according to museum staff.