UPDATE:
Voters who reside within the Gainesville Independent School District will have a $35.1 million bond election to vote on this May.
Members of the district's board of trustees unanimously approved calling for the election during a special called meeting Thursday, Feb. 6, inside the Gainesville ISD Administration Building, 800 S. Morris St.
The district's Facilities Steering Committee co-chairs, Martin Phillips and Rachel Pickett, were present to give their recommendation to the board.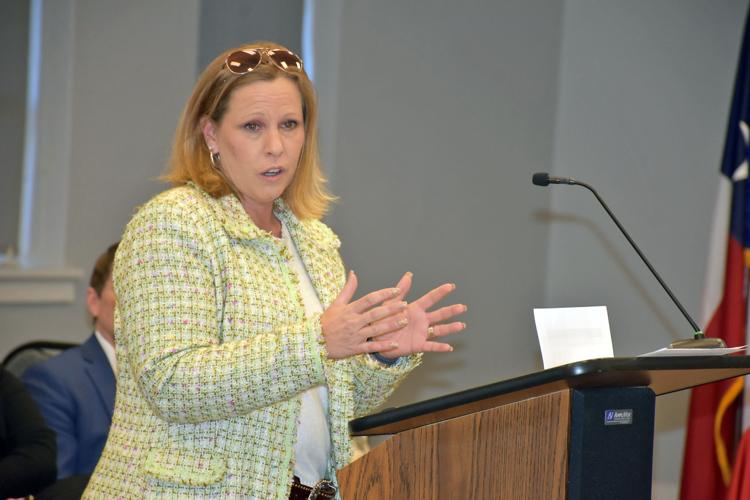 Pickett told school board members that the committee recommended the board approve a $35.1 million bond election to expand Robert E. Lee Intermediate, 2100 N. Grand Ave., for $13,013,400; to expand W.E. Chalmers Elementary, 600 Radio Hill Road, for $12,781,954; and to make various capital improvements throughout the district for $9,263,176, for a total of $35,058,530.
"This is something that gives us a foundation to build on," Pickett said while adding that the bond, if approved, would "level back to the tax rate of 2018."
The tax rate in 2018 was $1.28 per $100 property valuation, according to school officials.
Should the bond be approved, area residents would see a tax increase of about 14 cents, officials said.
In August 2019, members of the Gainesville ISD board of trustees approved a maintenance and operations tax rate of $1.07 and an I&S rate of 8 cents bringing the district's total tax rate to $1.15 per $100 of property valuation.
The M&O tax rate supports day-to-day operating expenses. The I&S tax funds the district's debt obligations.
Pickett and Phillips said the bond proposal isn't going to cover all the district needs.
"But at least it's a start and we need to start somewhere," Pickett said. "It really is a chance for us at this point to be really good stewards of the tax money and the investing dollar that we had that we are getting from our stakeholders and taxpayers for the betterment of our students."
The FSC was formed late last year to discuss ways to accommodate student body growth and aging infrastructure at Gainesville ISD. The 40-member committee made up of community members and district staff met five times. The last two meetings were to narrow down a potential bond proposal to bring forth to school board members.
The committee agreed that anything recommended to school board members had to be a supermajority vote. However, the FSC could not come to a two-thirds consensus. The proposal brought to the board Thursday was among the options that received the most votes.
Should the public approve the bond, Thomas A. Edison Elementary School, 1 Edison Drive, would be decommissioned, officials said. The campus would be used as the new administrative offices for the district.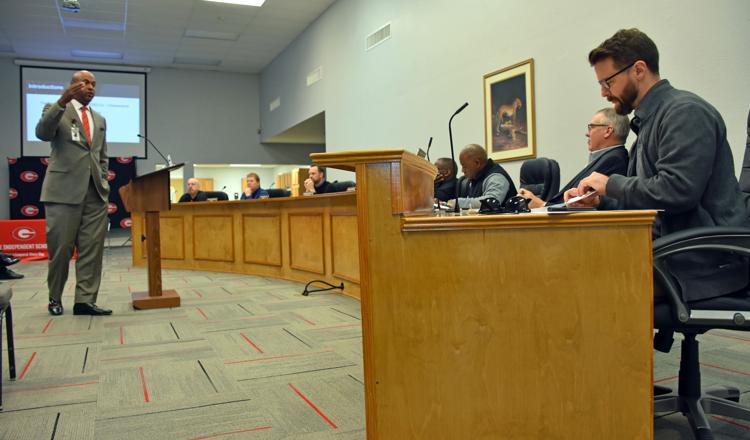 According to Superintendent DesMontes Stewart, one expanded building would house kindergarten through second grade and the other would house grades three, four and five. He said sixth grade would move to Gainesville Junior High School, 1201 S. Lindsay St.
He said it has not been decided which grades would go to what campus. That discussion will take place later, Stewart said while adding one of the campuses is already geared toward smaller children.
If approved, the bond monies would fund expanding Lee by 23,605 square feet by adding instructional space and expanding the library and cafeteria. It would also fund a new gym addition that would also function as a tornado shelter. Lee is currently 58,668 square feet, according to the district's facilities assessment.
For Chalmers, the potential bond money would expand the campus by 22,862 square feet by adding instructional space, parking and expanding the library and cafeteria. The funds, should they be approved by the voters, would also construct a new gym addition that would also function as a tornado shelter.
Chalmers is currently 77,720 square feet, according to the district's facilities assessment.
The expansions would allow for an additional 257-286 students at each campus, according to Stewart's presentation to board members Thursday.
The last time the district held a bond election was in November 2005 for $29.5 million to construct a new high school and renovate the existing high school to be used as a junior high. It passed with a margin of 150 votes. Total results show 1,151 people voted for the bond and 1,001 voted against.
Early voting for the May 2 Uniform Election is weekdays April 20-28.
In addition to the bond proposal, Gainesville ISD voters could have to decide on school board members.
The May election will cover nonpartisan positions at municipalities, school districts and special taxing districts. It takes place separately from the Republican and Democratic party primaries.
ORIGINAL:
The Gainesville Independent School District board voted Thursday to call a $35.1 million bond election in the May 2 Uniform Election.
School board members held the unanimous vote during a specially called board meeting at noon today, Feb. 6.
This report will be updated.