A name that's been part of the Gainesville Independent School District since the 1920s recently came up for discussion at a school board meeting.
"I think that such a name of a school in a city in 2020 is heinous and wrong and should not be allowed," Gainesville resident Mark Clark said of Robert E. Lee Intermediate School, named for the Confederate general. "It should be changed posthaste."
Clark was the only person to speak during the public comments portion of the Monday, June 15, meeting of the Gainesville ISD board of trustees.
He said he is part of a new group in town called Progressive Rights Organizers of Gainesville, also known as PRO Gainesville, and the school name change is one of the aims of the group.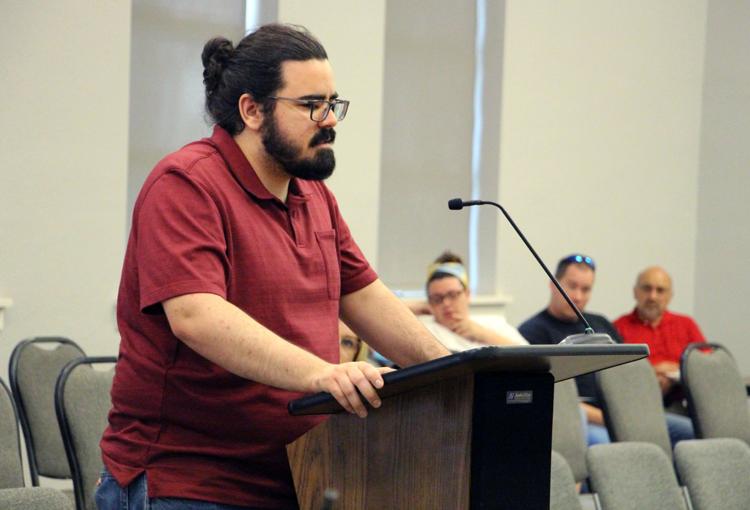 A campus name change was listed on the school board's agenda for that evening. It was not an action item but a discussion item from Superintendent DesMontes Stewart.
Stewart said he wanted to open up dialogue since he's received several emails asking whether the school district is changing the name of the Lee campus.
"The communications I've received have been on both sides," Stewart said. "I've received communications in support and I've received communication in opposition."
Question of the week
What's your opinion about the name of Robert E. Lee Intermediate School in Gainesville?
You voted:
He said he also has been researching what the policy is to change a name or name a building.
"Today is merely a start of a conversation," Stewart said, adding "multiple people" will be involved in discussing whether or how to change the campus's name.
Board President Corey Hardin gave each present board member a chance to voice their opinion, if they so chose. Here is some of what they had to say:
Brad Cox
"I think that, especially in the current climate that we're at, the name Robert E. Lee Intermediate is contentious enough to where it certainly should be brought to our community to see what their feedback is," Cox said.
He said he thinks if it's "divisive at all" the school could be named after someone in the community or after Gainesville, like the junior high and high school.
Cox is in favor of exploring the process and procedures of how to possibly change a name.
Nathan Dempsey
Dempsey said he would like a bit more time to weigh the topic as he had just got the board book Thursday, June 11.
"I want to do a little more discussion with Dr. Stewart and all the board members and we all come to a decision together," Dempsey said.
He also added he had received some texts with name suggestions.
Mike Rosenberg
"I think it's important that we be all inclusive as a school district," Rosenberg said. "I think that's what the superintendent is expected to do here."
He said he would like to get a committee of community members together to "talk about this."
"... If we do this in an organized manner and we reach consensus as a board, as a community, then we move forward with it," Rosenberg said.
Corey Hardin
"It's a process," Hardin said. "One which we plan to investigate thoroughly and try to draw from as many representatives and stakeholders from the community in moving forward and make the best decision for our community."
School board members Phil Neelley, Marvin Royal and Will Presson were not present at the June 15 meeting. The Register reached out to each of those board members for comment.
Marvin Royal
"We are in the process of hearing from all sides on this matter and we will execute the will of the people," Royal said. "We will have meetings about it, talk to the community and stakeholders and do what's right for GISD. However, we will take it through a process."
Phil Neelley
"I think the GISD is doing the right thing forming a committee and seeking feedback from our community concerning the potential renaming of Lee Intermediate School," Neelley said.
Will Presson
Presson did not reply to the Register with comment.
According to school board meeting minutes dated Feb. 14, 1929, names for new schools being constructed were discussed. Board members agreed to call the north school the Ben Franklin School and the east school the Robert E. Lee School.
The Robert E. Lee campus opened that same year at 900 N. Grand Ave. At the time, it was considered a neighborhood school for first through fifth grades, according to Kay Neu, Stewart's administrative assistant.
In 1996 the district entered into a construction contract for the current Lee campus for fifth and sixth grades, Neu said.
Board minutes from Sept. 9, 1997, state that there was discussion of renaming the campus at 2100 N. Grand Ave., she said. Board members agreed to name the new campus Robert E. Lee Intermediate. It opened in 1998.
"The old school closed upon the opening of the new campus and it was no longer used by the district and was sold in 2007," Neu said.