This shopping weekend, there's a new small business downtown opening its doors to caffeine-addicted customers.
The Red Fox Lounge, a wine bar and coffee shop, recently opened just across the street from the Cooke County Courthouse. Owners Trey and Amy Schalk say they're trying to fill a need they've heard Gainesville shoppers and business owners talk about for months.
The couple had purchased the building at 105 W. California St. early this year, intending at first to renovate it and find an entrepreneur interested in leasing it for a small business. They talked to other downtown business owners and members of city government to figure out what would fit best.
"What we were told is a coffee shop," said Trey Schalk, a Gainesville native. "That was really needed."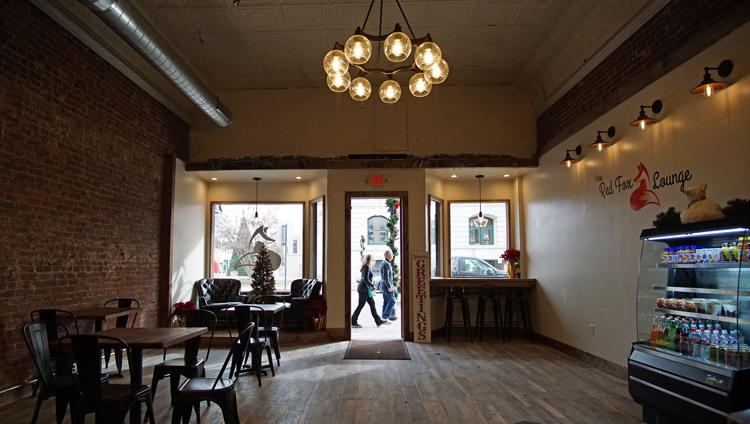 But most of the interest they got from potential lessees was for another boutique clothing store, which would have added to several already populating the downtown area. So they decided to do it themselves — transforming the interior from its previous life as Pass Time Fabrics and serving up coffee, tea, wine and beer just in time for the holiday season.
"We wanted a place where people could just hang out," Amy Schalk said. She's taken on the day-to-day management of the establishment, which she said allowed her to start a new career she thinks she'll love. She'd spent 17 years in the pharmaceutical industry, working most of her weeks far from Gainesville.
"It's nice being home all the time now," she said.
So to speak, anyway. Amy Schalk is actually at the Red Fox Lounge pretty often, tasting wines and concocting coffee drinks.
"I'm a big wine fan. I would really love to be a sommelier," she said. She's chosen a mix of local wines from the likes of Blue Ostrich and Arche wineries to go along with others on the menu, and said the lounge's craft beers all come from Texas. Eventually, she added, she wants to host wine tastings: "I'm pretty excited about that."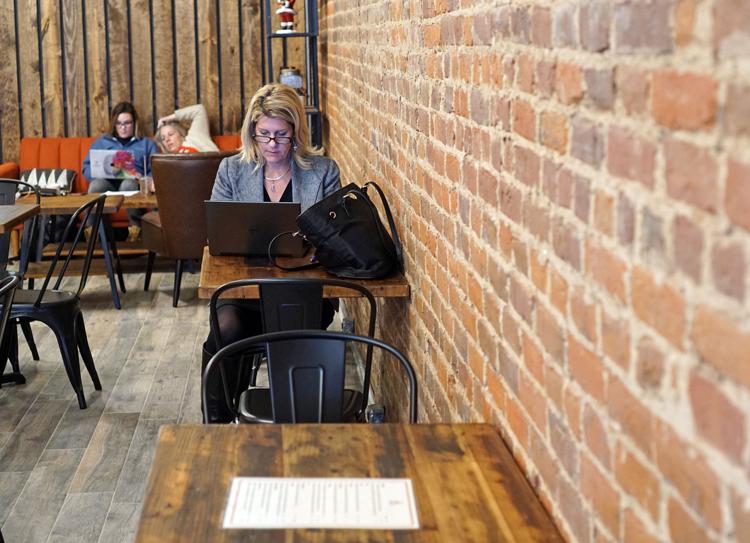 It's been busier than Amy Schalk expected this week. On Tuesday, Karen Drury, a business development representative with Express Employment Professionals, sat at one of the small tables to take care of paperwork after a day working in Gainesville.
Drury is in town once a week, she said, and usually pops in at Starbucks for the wifi and coffee out of necessity. Someone mentioned the Red Fox Lounge that morning, though, and she decided to give it a try.
"This is an awesome alternative to Starbucks," Drury said. The sugar-free latte she had "was delicious. The sad part was getting to the bottom."
The location is convenient too, she added. "It's a good fit, I think. They did well."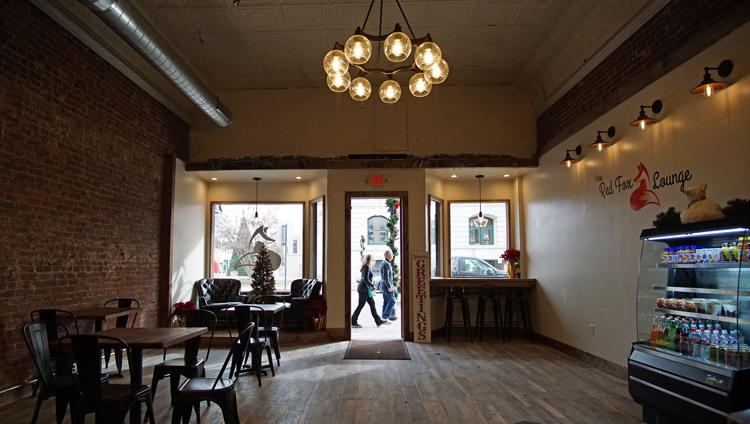 City Community Development Director Calvin Manuel said his department approved a permit in fiscal year 2019 for $15,000 in renovations to the building, including some plumbing and electrical work.
The lounge is built to host live music, with a stage in one of the windows, and the Schalks restored much of the old brick inside to give the public area the same feel found in establishments closer to the Metroplex, they said.
"With the sizable investment Gainesville has made in the farmers market … it made sense," Trey Schalk said of the endeavor. "We decided, let's fulfill what people are telling us they want."
And The Red Fox is just the beginning. This year, Trey Schalk purchased The Hungry Hippo sandwich shop around the corner when longtime owner Pat Hunter retired. He recently partnered with a business associate to purchase three buildings across the street from there, too, he said.
He envisions a cluster of nighttime hangouts from the Gainesville Farmers Market to the courthouse square, he explained.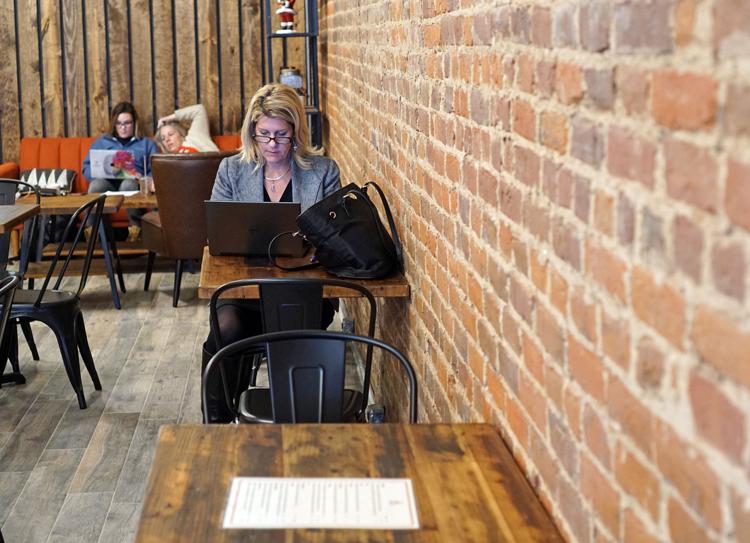 "As Liberty Crossing continues to evolve and become bigger … with the wineries now west of town, there are a lot of things to do," Trey Schalk said.
"This is really becoming a place where people can escape Dallas-Fort Worth."