A 32-year-old Burleson man is behind bars after he recently escaped from a Gainesville Police Department vehicle, police said.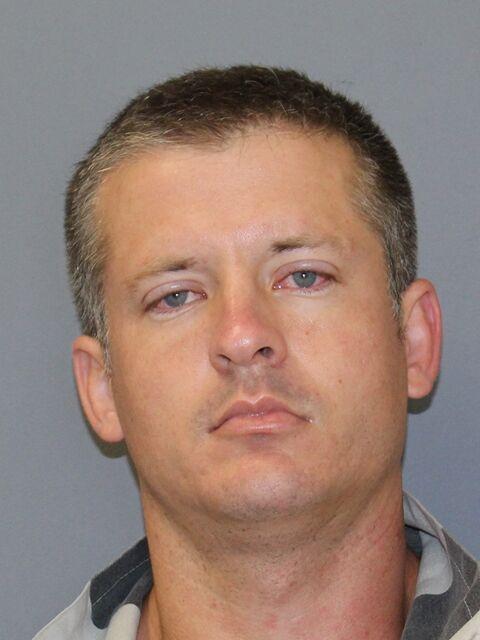 Matthew Robert Starrett remained in the Cooke County Jail as of press time Monday, July 5, for three possession of a controlled substance warrants out of Johnson County, as well as three charges from Gainesville police. Those charges are possession of a controlled substance Penalty Group 1 for 1.6 grams of methamphetamine, possession of a controlled substance Penalty Group 3 for 20 prescription pills and an escape while arrested/confined charge, according to law enforcement records. His bonds total $88,000.
His arrest stems from a call Gainesville police officers were dispatched to around 12:41 p.m. Thursday, July 1, according to a news release from the agency. Officers were dispatched to the Days Inn, 1701 N. I-35, in reference to a guest that failed to check out of the hotel. The reported guest was still occupying the room, police said.
After speaking with management, the officers approached room 108 and made contact with Starrett who had three Johnson County warrants out for his arrest, police said.
He was arrested for the warrants and placed in the rear seat of a patrol unit. An officer stepped away from the patrol vehicle and into room 108. During that time, Starrett exited the vehicle and ran west from the location, the release says.
Officers immediately began checking the area and located Starrett near Enderby Gas,1405 U.S. 82. Officers charged Starrett with evading arrest/detention, according to the release.
Police officials also said the vehicle Starrett was seated in is one of the department's new patrol units. The safety locks had not been engaged on the rear doors and this has since been corrected, according to the release.
During the initial contact with Starrett, officers observed narcotics paraphernalia as well as narcotics inside the room. A warrant was obtained to search the room which resulted in the two drug charges from GPD, officials said.
The investigation is ongoing and anyone with information is asked to contact the Gainesville Police Department by calling 940-668-7777 or through Facebook at Facebook.com/GTPolice. Those wishing to remain anonymous can contact the Crimes Tip Hotline at 940-612-0000.