Motorists prepare. More nightly lane closures for the Texas Department of Transportation's I-35 expansion project are slated for this week.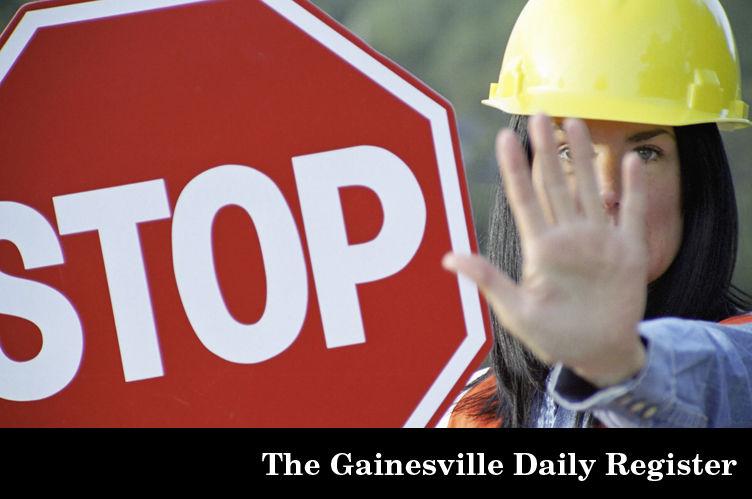 Lance Pomykal, an area TxDOT engineer, said nightly lane closures are expected between 8 p.m. and 6 a.m. until Friday. There will not be any closures Friday, Saturday or Sunday evening, he said.
Closures this week include a right lane closure from around Spring Creek Road to just past the rest area on the east side of the highway in the southbound main lanes to help prepare for phase one of the I-35 expansion project, according to Pomykal.
Phase one of the project consists of expanding I-35 to six lanes from 1.4 miles south of Spring Creek Road to one-fifth of a mile south of U.S. 82. Irving-based Austin Bridge & Road was awarded a $210 million contract in February for the first phase. Grand Prairie-based Zachry Construction Corp was also awarded the contract as part of a joint venture.
U.S. Sen. John Cornyn, R-TX, announced Friday, June 25, that TxDOT was awarded a federal grant of $50,000,000 to make improvements to about 7.4 miles of I-35 across Texas, Oklahoma, and the Chickasaw Nation.
TxDOT spokeswoman Adele Lewis Friday evening that the money would help pay for the phase being let in April 2025 from U.S. 82 to one mile into Oklahoma.
The awarded monies, according to the release, comes through the U.S. Department of Transportation as part of the Infrastructure For Rebuilding America grants program.
The I-35 expansion will be broken up into five phases and includes the widening of I-35 from Farm-to-Market Road 3002 in Cooke County to Mile Marker 3 in Love County, Oklahoma, from four lanes, two in each direction, to six lanes.
The proposed typical section would include three, 12‑foot-wide travel lanes and 10-foot-wide inside and outside shoulders in each direction, according to TxDOT. Enough right of way has been secured to upgrade I-35 to an eight-lane divided interstate in the future, officials said.
Two-way frontage roads will be converted to continuous, one-way frontage roads. Grade-separated crossover access would be provided about every 1.5 miles throughout the whole project.
In addition, two new bridges are expected to be constructed for the main lanes and one existing bridge would be used for a two-way frontage road over the Red River, according to an archived Register report.
Construction for the first phase will be over the next three and a half years. For the latest road closures, visit drivetexas.org, officials said.