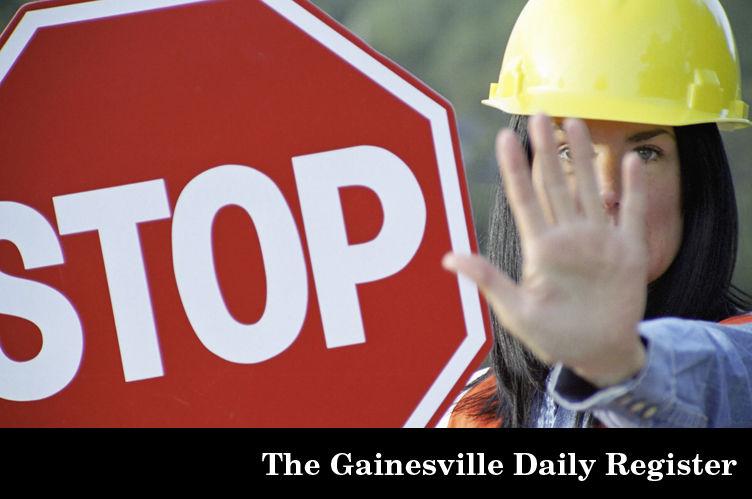 Starting today, motorists can expect to run into around the clock lane closures for phase one of a $210 million I-35 expansion project by the Texas Department of Transportation.
From 8 p.m. today, Friday, July 9, until 6 a.m. Monday, July 12, the right shoulder of northbound I-35 at the U.S. 82 exit ramp will be closed, according to TxDOT spokeswoman Adele Lewis. The exit ramp will also be closed, she said.
In addition, the northbound frontage road will be down to one lane from 500 feet north of Farm-to-Market Road 51 to the northbound I-35 exit ramp at U.S. 82. This area, according to a news release from TxDOT, will remain closed after the weekend for an estimated year to year and a half. The right lane will remain open.
These are the planned closures TxDOT expected to do earlier and had to reschedule. The weekend closures are needed to build a detour exit ramp for U.S. 82 to be used during the agency's highway expansion project.
The I-35 expansion project includes the widening of I-35 from Farm-to-Market Road 3002 in Cooke County to Mile Marker 3 in Love County, Oklahoma, updating the roadway to current design standards and providing congestion relief for expected future traffic increases. TxDOT's ultimate goal is to construct an eight-lane interstate.
Phase one of the project consists of expanding I-35 to six lanes from 1.4 miles south of Spring Creek Road to one-fifth of a mile south of U.S. 82. Lewis previously told the Register that Irving-based Austin Bridge & Road was awarded a $210 million contract in February for the first phase. Grand Prairie-based Zachry Construction Corp was also awarded the contract as part of a joint venture, she said.
Construction for the first phase will be over the next three and a half years.
Additional closures will be posted online at www.gainesvilleregister.com.