Lane closures for the first phase of the Texas Department of Transportation's I-35 expansion project is about to begin.
According to a news release, nighttime lane closures should start June 21.
The nightly lane closures are to place concrete traffic barriers on both sides of I-35 along the 7.3 miles of Phase 1, the release states.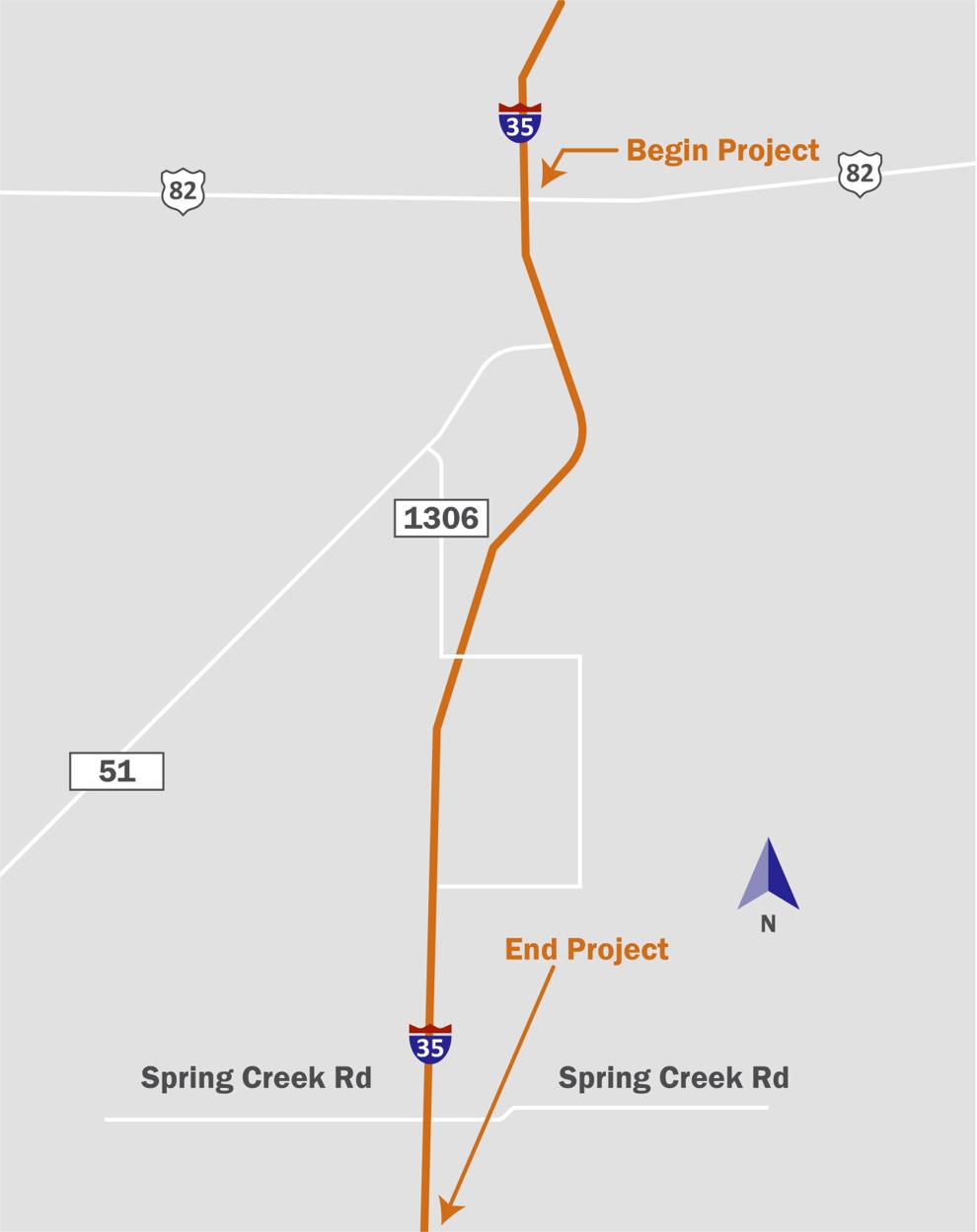 Phase 1 consists of expanding I-35 to six lanes from 1.4 miles south of Spring Creek Road to one-fifth of a mile south of U.S. 82. TxDOT spokeswoman Adele Lewis previously told the Register that Irving-based Austin Bridge & Road was awarded a $210 million contract in February for the first phase. Grand Prairie-based Zachry Construction Corp was also awarded the contract as part of a joint venture, Lewis confirmed Thursday, June 10.
Message boards announcing the upcoming $210 million I-35 expansion construction are going up along I-35 in Cooke County, according to information provided by Lewis. And, Austin Bridge & Road, along with Zachry Construction, have already moved into their temporary construction offices off I-35 at Farm-to-Market Road 372, she said.
Tentatively, on or about June 25, the northbound I-35 exit ramp for U.S. 82 will close for the weekend so that a temporary exit can be constructed, according to TxDOT officials. Motorists should have use of the exit ramp again on Monday, June 28. The closure, officials said, will be rescheduled as needed.
Construction for the first phase will be over the next three and a half years, the release states.
According to an archived Register report, the I-35 expansion project includes the widening of I-35 from Farm-to-Market Road 3002 in Cooke County to Mile Marker 3 in Love County, Oklahoma, updating the roadway to current design standards and providing congestion relief for expected future traffic increases.
Lewis previously told the Register that the ultimate goal is to construct an eight-lane interstate.