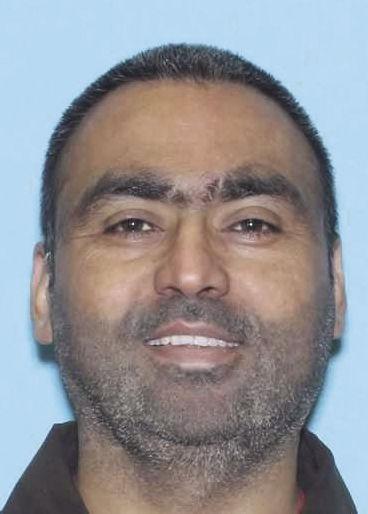 1:27 p.m. — The suspect's body, found by CCSO deputies, is being taken to an area medical examiner to determine his cause of death, officials say.
1:12 p.m. — The suspect's body was found in a heavy wooded area near the original crime scene, Sheriff Terry Gilbert said. The original crime scene was in the 10000 block of County Road 417.
1 p.m. — Cooke County Sheriff Terry Gilbert said the suspect has been found and he is dead. Additional details will be posted as they become available. 
Mandeep Singh is wanted on a capital murder charge in connection with the death of two people in Cooke County over the weekend, Sheriff Terry Gilbert says.
The 37-year-old Fort Worth man is considered armed and dangerous, according to a news release from the Cooke County Sheriff's Office.
At approximately 8:30 p.m. Sunday, May 12, the CCSO received a call regarding a silver Honda passenger car that was on fire in the middle of the roadway in rural northwest Cooke County, according to Gilbert.
Officials said the Muenster Volunteer Fire Department responded, extinguished the fire and located the remains of two people in the back seat.
The names of the two killed had not been released by law enforcement as of Monday morning.
Cooke County Sheriff's Office deputies, Criminal Investigation Division investigators, the Cooke County Fire Marshal's Office and the Texas Rangers arrived on scene and started an investigation. Officials said it appeared that the vehicle was intentionally set on fire.
Singh, who was identified as the suspect, may have fled on foot or was picked up in a vehicle, according to the news release.
Anyone with information about Singh's whereabouts is asked to contact the CCSO via email at tips@co.cooke.tx.us or by phone at 940-665-3471, extension 4.