After a battle with the pandemic coronavirus, Walnut Bend Independent School District Superintendent Troy Humphrey has died.
Humphrey died at his home Friday, Dec. 11, according to Christy Clark, the superintendent's secretary and district human resources coordinator.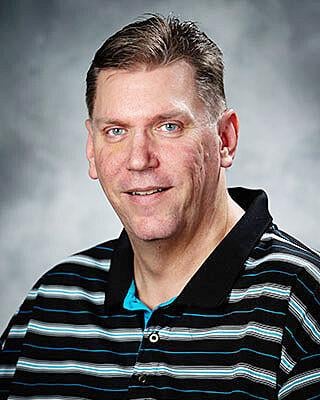 His last day on campus was Thursday, Dec. 10, she said.
Humphrey had recently returned to work after recovering from the coronavirus, a post on the district's Facebook page indicates.
"His passing was unexpected, and we join with the Walnut Bend community in mourning this tragic loss," according to the message to the community from the district. "Our deepest sympathies go out to his wife, Sheila, and his children, Taylor and Tyler."
Services for Humphrey were being made Monday morning, Dec. 14, Clark said.
"This is such an enormous loss for his family and for our community," School Board President Randy Clark was quoted as saying in the letter to the community."Troy was an amazing leader who genuinely demonstrated a servant's heart. He loved this school district and wanted to see every student succeed in education and in life. He was also an amazing father and husband, and we know that his passing will leave a great void for everyone who loved him."
Clark said the school board plans to meet at 7 p.m. today, Tuesday, Dec.15, to discuss who will serve as the district's superintendent. The board meets in the district's auditorium.
The family is requesting donations in lieu of flowers to be sent to: VISTO, P.O. Box 607, Gainesville, TX 76241 or the Walnut Bend ISD Scholarship Fund, 47 County Road 198, Gainesville, TX 76240.
Any condolences can be sent to troy@walnutbendisd.net or to "For Troy" Walnut Bend School, 47 County Road 198, Gainesville, TX 76240.
Parents and staff may contact the administration office at 940-665-5990 or by emailing Clark at cclark@walnutbendisd.net if they have any questions or concerns, school officials said.
Walnut Bend ISD is located about 15 miles northeast of Gainesville and serves around 80 students from pre-kindergarten through eighth grade, according to the district's website.
Through Friday, there were 342 active coronavirus cases in Cooke County, according to a tally released by county officials Saturday morning, Dec. 12. Twenty-five of those cases were hospitalized.
A total of 1,850 cases have been recorded, counting active, recovered and fatal cases.
Two new deaths were also reported — a man in his 50s who lived in an unincorporated area of the county and a woman from Muenster in her 50s — bringing the total coronavirus-related death count to 26.
COVID-19, which stands for coronavirus disease 2019, is caused by a coronavirus named SARS-CoV-2. It first appeared in late 2019 in Wuhan, China.
Symptoms of COVID-19 include fever or chills, cough, shortness of breath or difficulty breathing, fatigue, muscle or body aches, headache, new loss of taste or smell, sore throat, congestion or runny nose, nausea or vomiting and diarrhea, according to the Centers for Disease Control and Prevention.
Health officials said symptoms can appear 2-14 days after exposure to the virus.