This weekend's closures for phase one of a $210 million I-35 expansion project have been rescheduled, according to Texas Department of Transportation spokeswoman Adele Lewis.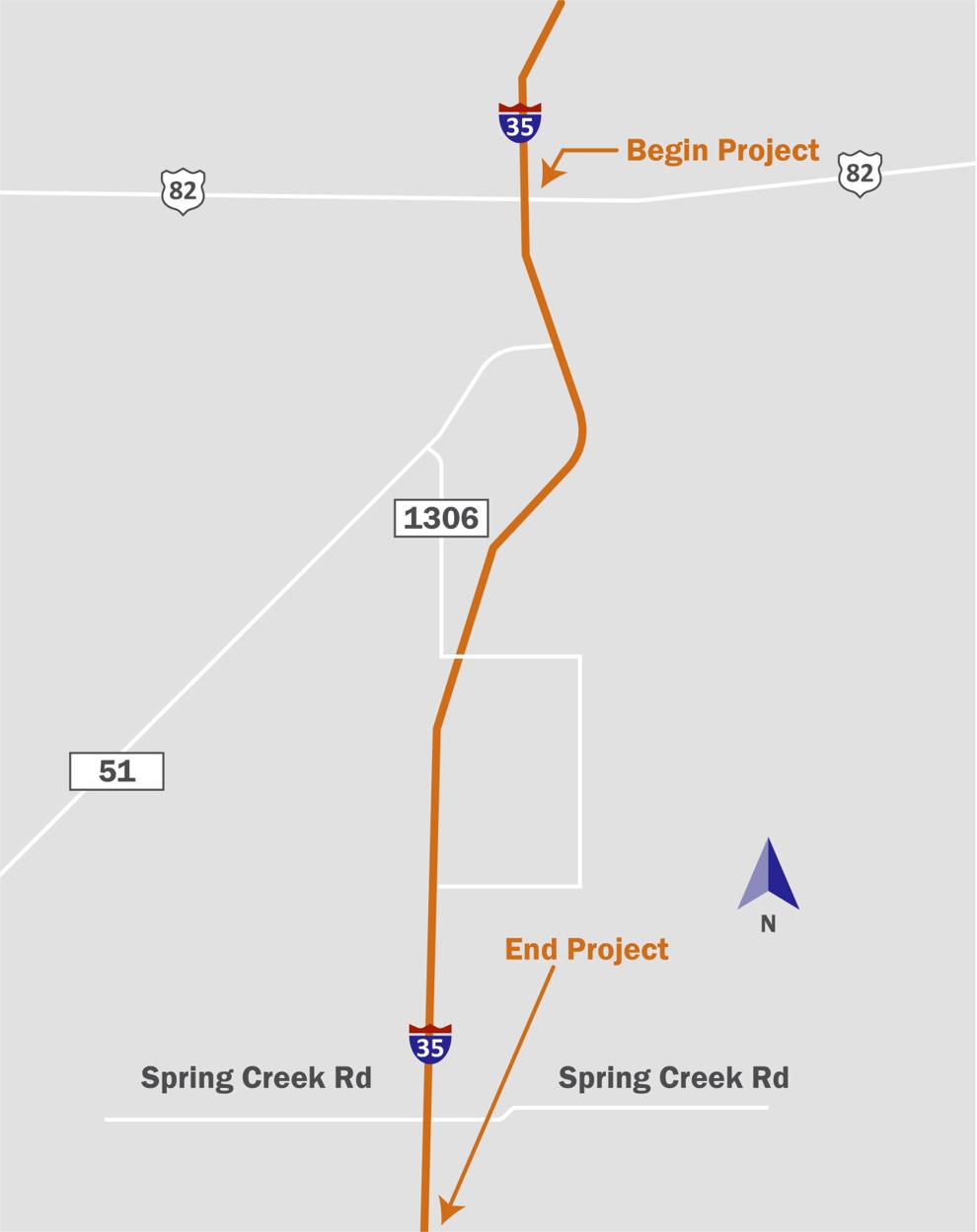 Beginning tonight, Friday, June 25, until 6 a.m. Monday morning, June 28, the left lane of northbound I-35 on the frontage road from one-fourth mile south of the U.S. 82 exit ramp was expected to close. The exit ramp for U.S. 82 on I-35 northbound was expected to close, as well.
The closures are now slated to begin Friday, July 9, according to TxDOT officials. The weekend closures are needed to build a detour exit ramp for U.S. 82 to be used during the agency's highway expansion project.
Phase one of the project consists of expanding I-35 to six lanes from 1.4 miles south of Spring Creek Road to one-fifth of a mile south of U.S. 82. Lewis previously told the Register that Irving-based Austin Bridge & Road was awarded a $210 million contract in February for the first phase. Grand Prairie-based Zachry Construction Corp was also awarded the contract as part of a joint venture, she said.
According to an archived Register report, the I-35 expansion project includes the widening of I-35 from Farm-to-Market Road 3002 in Cooke County to Mile Marker 3 in Love County, Oklahoma, updating the roadway to current design standards and providing congestion relief for expected future traffic increases. TxDOT's ultimate goal is to construct an eight-lane interstate.
Construction for the first phase will be over the next three and a half years. For the latest road closures, visit drivetexas.org, officials said.