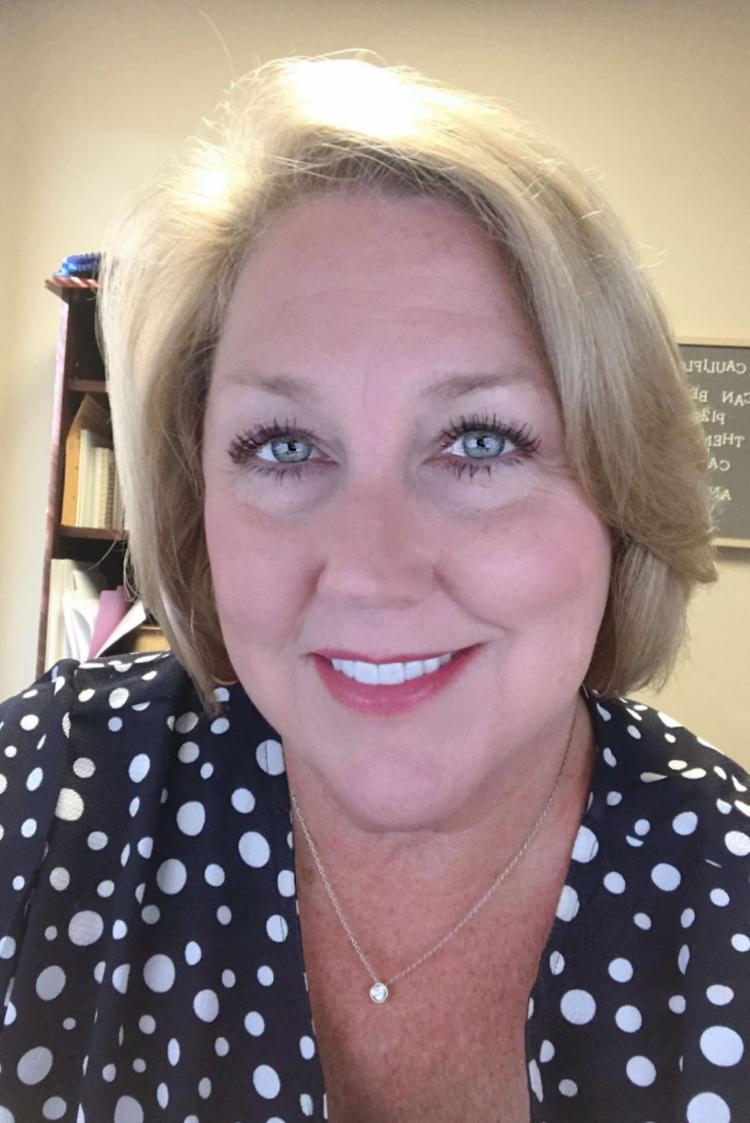 Hometown…. Just the very word stirs up feelings of comfort, security, familiarity. Oliver Wendell Holmes Sr. said, "Where we love is home — home that our feet may leave, but not our hearts." Gainesville's KGAF Hometown Radio elicits all those "good feels" and more.
Joe Leonard Jr., whose family launched the Gainesville Daily Register, started KGAF Radio in 1947. His interest in broadcasting was piqued in his military career managing a radio communications unit and eavesdropping on enemy signals in World War II.
Back from the war, Leonard applied and received the required license needed and KGAF took to the airwaves in October 1947. He had his own record label and helped to promote the "Rockabilly" sound that would rival rock'n'roll. His efforts later earned him a spot in the Rockabilly Hall of Fame, the Texas Radio Hall of Fame and a place in the National Academy of Recording Arts and Sciences.
Leonard owned the radio station for 20 years before selling it. During his time there, the station interviewed focused on news and personalities from Gainesville and surrounding areas. Music was a big part of KGAF, too: Staff even interviewed Elvis Presley before his contract with RCA Records — and well before "You Ain't Nothing but A Hound Dog" had all the girls screaming his name. Joe initiated a contract with Elvis and Elvis performed in Owl Park that same night.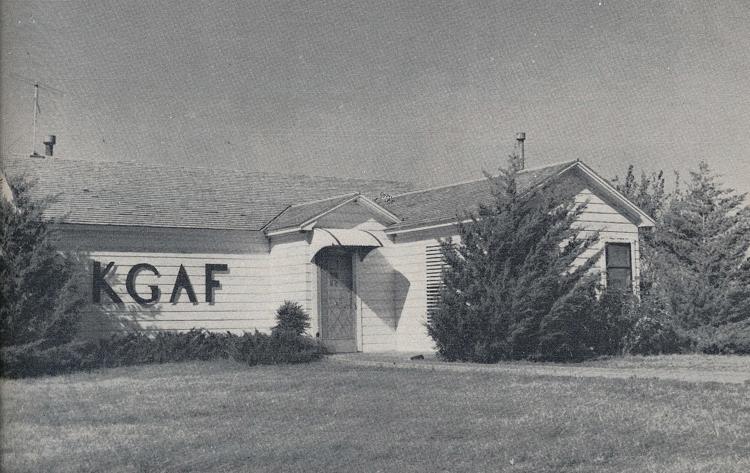 Leonard was named Pioneer Broadcaster of the year in 2004 with no less enthusiasm nor light in his eyes than when he began his career. He passed away in February 2015 at age 95.
That brings us to 1967 and 12-year-old boy working on the family farm. He purchased a little transistor radio that kept him company in the fields — Steve Eberhart began thinking of his career then. Radio sounded like fun to him and way better than sitting on a tractor all day.
Over the next few years he studied the DJ's sounds and show styles. While Steve was working at his brother's gas station, a DJ from KGAF happened to stop in and offered Steve a tour of the radio station. During his tour, Steve became much more aware of the workings of radio. He inquired about a job and the DJ told him how to get an FCC license allowing him to operate the equipment. Not long after, Steve began DJing at KGAF while still a high school sophomore, working until midnight and doing his homework while the tunes were spinning.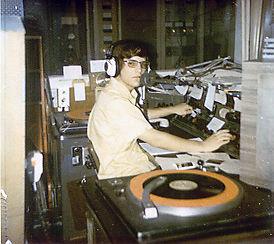 In 1976, Steve moved on to another radio station and over the next 30-plus years established himself as a DJ and national radio host. He started a consulting company helping other small market stations. When he decided to invest in one, KGAF was available. Eberhart Broadcasting has operated the station ever since.
Another Gainesville sophomore came upon KGAF shortly after Steve Eberhart. Dee Blanton made a public service announcement for the high school's band boosters organization and when the program director at the time heard it, Dee was offered a job on the spot. Dee started as a weekend DJ and remains on staff to this day. It was Steve who taught Dee to operate the broadcasting board and showed him the "behind the scenes" duties. He remained with the company that owned KGAF until 1982. He has broadcast about 350 Gainesville High School football and as many basketball games during his career.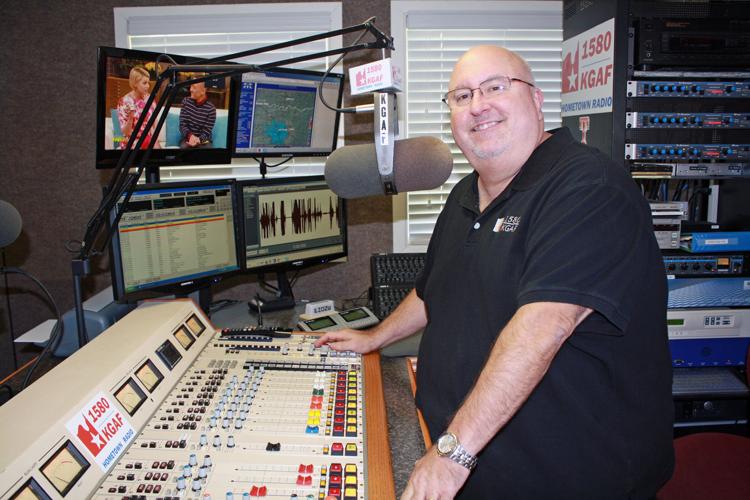 Dee became program director and a morning show host in 1987 before taking positions for a time outside of radio. In 2008, when Steve contacted him about coming back to KGAF, Dee jumped at the chance. He had been gone from KGAF for almost 17 years and came back to all new equipment.
At the station by 4 a.m. every morning and on the air at 6 a.m., Dee is ready when folks tune in to hear local information, sports and Dee & Darin In the Morning — not to mention "Swap It to Me," one of their most popular segments during which listeners can call in and sell, swap or give away just about anything.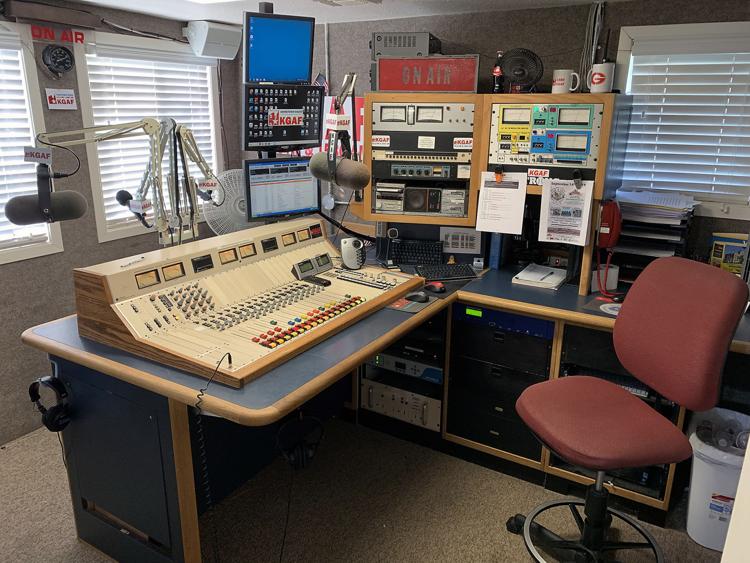 It seems to be a pattern with this radio station to give a kid a break — with Darin Allred, it was no different. He was a Gainesville High School student when station manager Tom Carson allowed him to help with some sports broadcasting. Watching sports and talking about it for a living seemed like great career to him and he never looked back. A graduate of Texas Tech University, he did morning sports reports for stations Z102 and Lubbock station KFYO and worked in college communications. Darin is on the air four times a day; you may hear him and the crew doing live broadcasts, throwing out stats and giving an occasional update on professional and college teams as well.
"Social media has helped in many ways," Darin said. "The Cooke County SportsTalk brand has grown over the last three years due to our presence on Twitter, Instagram and Facebook." Cooke County SportsTalk began in May 2016 and has interviewed more than 1,200 guests since then. This year, the program opened a new studio out at Liberty Crossing, allowing Darin the room to bring in more guests for interviews.
There are many more individuals past and present who have made KGAF stand the test of time. And it's been hard work, determination and lots of fine-tuning to bring the station up to the standard it is today. Better equipment, stronger signal strength, an FM license. The details all sound complicated, but all those involved should be proud of their efforts. KGAF is still family, neighborhoods, homesteads… someplace their feet may have left but not their hearts… hometown.
Kathleen Rand has been membership and events coordinator at the Gainesville Area Chamber of Commerce since March 2019.