Kindergarten children look up to their new teachers as inspirations for learning. As these same children continue to walk the halls throughout the next 12 years, their view of teachers evolves into role models. As students are nearing graduation and entering their collegiate or professional years, this status turns into admiration. As adults, we view teachers as Heroes Among Us, preparing our very own children to become future leaders and successful adults.
Teaching is an art which is ever-changing in the world of education we live in today. A successful teacher will look different in every classroom. Each year, new students raise new challenges and each year new strategies are introduced to help reach every student every day. There is one common denominator in successful teachers: dedication.
At Chalmers Elementary, second grade teacher Sharlene Bryan has been a hero to 280 young learners throughout the last 14 years, building their foundation for a successful education.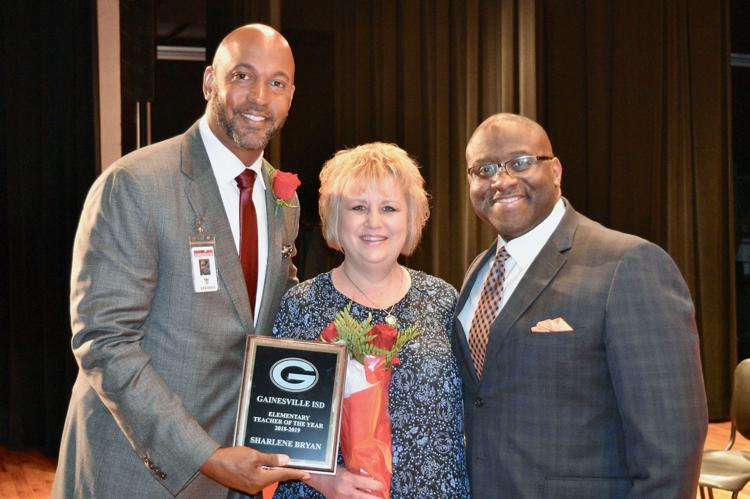 Bryan loves and accepts all children unconditionally, and maintains high expectations for each of her students despite the circumstances in which they are born and raised.
"Educators are gatekeepers who have a chance to open the gate for children of poverty or allow the gate to remain closed. I choose to open the gate," Bryan said.
Bryan ensures the lessons she teach transcend the classroom, providing meaningful experiences for her students so they can learn firsthand how to become a good citizen. "Sharing in the responsibility of taking care of oneself and each other is a moral obligation to each person who inhabits this planet," Bryan said.
Brittenie Polk, former Chalmers principal, describes Bryan as having "a passion that is contagious" and that her students feed from that passion by learning and growing. "Her ability to win students over and grow them is a skill we love about her at Chalmers," Polk said.
Although Bryan is a veteran teacher, new teachers fresh to the world of education are also becoming heroes in the classroom every day. Francisco Bermudez is one of those teachers. In his first two years teaching, he has deeply impacted not only his seventh and eighth grade math students, but his soccer teams as well as the overall campus culture of Gainesville Junior High.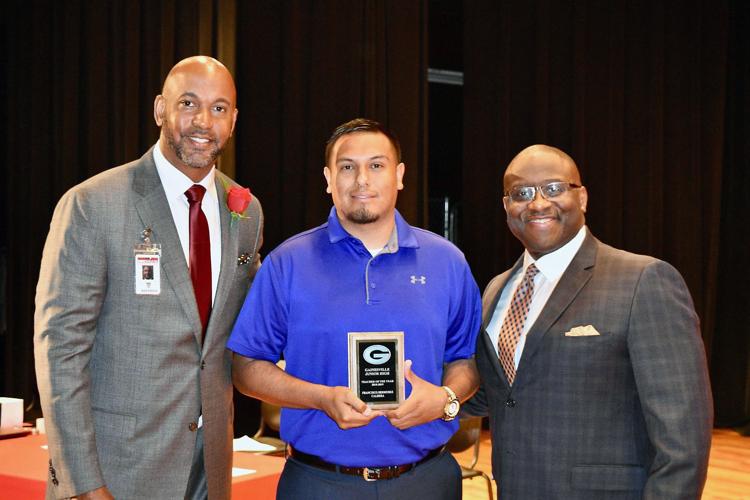 Bermudez has the innate ability to connect with his students, which in turn results in tremendous growth in academic achievement.
"First I get the students to believe in me, by holding them to high expectations and helping them reach what seems impossible for some of them. I then encourage my students to believe in themselves and to trust in their abilities." Bermudez said. "They will work hard day in and day out simply because someone believes in them."
As a member of the instructional leadership team, Bermudez works with other campus leaders to develop instructional techniques to ensure that all students are taught in the best way possible. To develop reading and writing skills across the campus, Bermudez and the ILT have incorporated writing into all subject areas. Bermudez's students will write an explanation of different methods/steps when solving various math problems. As a result of this added technique, reading scores have improved campus-wide.
"He has been able to not only make drastic improvement with struggling students, but also has been able to differentiate his lessons to move the high achievers to the next level," former GJH Principal David Glancy said. "That's something you see with a veteran teacher, but is rare to see in a new teacher."
"I became an educator for them," Bermudez said. "Every day I am living my dream, so that one day my students can live their dream."
At the end-of-year service awards on May 31, Bryan was named GISD Elementary Teacher of the Year and Bermudez was selected as the Secondary Teacher of the Year. Both Bryan and Bermudez will represent GISD at the ESC Region XI Teacher of the Year awards reception in August.
Teaching is not a job, it is a profession and it is a passion. The hundreds of teachers in our community deserve to be recognized, as they are truly all Heroes Among Us.
Leslie Crutsinger is director of media relations for Gainesville Independent School District. A Cooke County native, Crutsinger has been with GISD for three years and in public school communications for six years. She graduated from Midwestern State University in 2004 with a Bachelor's of Business Administration in marketing.