Uncharacteristically, the Muenster Hornets didn't have their A-game in Thursday's Class 2A state title game, putting on nearly a complete opposite performance from their 2-0 victory over Woden in the Wednesday semifinals.
After run-ruling their way through most of the playoffs, the Hornets suffered a run rule loss of their own at the worst time, losing the title game, 13-3 in five innings, to Dallardsville Big Sandy at Dell Diamond in Round Rock.
The Hornets, who had to use five different pitchers, issued nine walks, hit batters with pitches, committed errors fielding and on the base paths and even were called for two rare balks.
The loss ended Muenster's 17-game playoff winning streak that included last season's state championship.
"For the most part, we couldn't throw strikes," head coach Josh Wheeler said. "I looked up on the scoreboard and they had four runs and didn't have a hit yet. Whatever that could have gone wrong, went wrong. We threw the ball in the sand, threw it away, we made errors and we walked people. You can't win doing that."
The Hornets, who ended their season at 34-5-1, took a 2-0 lead in the first inning as they made Big Sandy pay for two crucial errors.
Despite the early lead, the Wildcats answered back with a gut punch. Starting pitcher Parker McGrew issued five walks that led to four runs for Big Sandy to give it the 4-2 lead.
Midway through the first inning, Brandon Sicking relieved McGrew, who was last year's state tournament player of the year.
"It's unfortunate," Wheeler said. "We played bad on a day we had to play well to win. I even thought after the first inning that we were fine, but we could never get anything going. We had to pull McGrew having walked five guys. We have other guys that can throw, too, but we just didn't help ourselves at all."
Big Sandy tacked on another run in the bottom of the second on an error to claim a 5-2 advantage.
The Wildcats added two more runs in the bottom of the third on a bloop single to left field to push their lead to 6-2. An RBI double to left field gave the Wildcats another run to make it 7-2.
Muenster cut the lead to 7-3 in the fourth as Clay Stevens and Carson Cheaney singled to set up Parker McGrew for the RBI single to left field.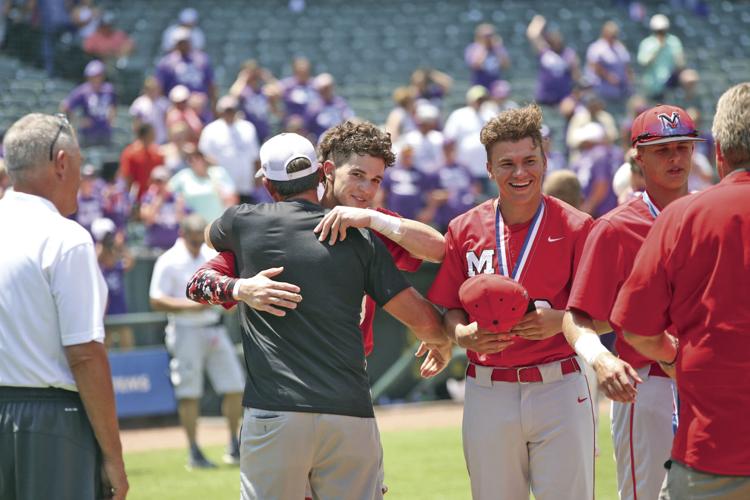 "We got a run in the fourth to make it 7-3, and I still felt like we were good," Wheeler said. "Their pitcher had eight pitches left and they didn't have much after him. If we could have got to the fifth inning and thrown up a zero on the scoreboard, we could have been in the game, but that didn't happ."
Coming in for relief for Sicking was Danny Luttmer. After he was called for a balk, the Hornets' fourth error of the game led to another Big Sandy run to inflate the lead back to 8-3.
Seth Flusche then slipped while fielding a bunt attempt, which led to an errant throw into the stands for another Big Sandy run. A passed ball then led to another Wildcats run to give them a 10-3 lead.
Big Sandy added another run to make it 11-3 and eventually landed the kill shot on an two-RBI single to end the game at 13-3.
After losing to Muenster, 6-2, in the state championship game last year, the Wildcats got the best of the Hornets this time around.
Wheeler said before the tournament that if the two teams squared off 10 times that he felt each team would win five games.
He said the winners played well on Thursday.
"You're going to give up runs when you do that kind of stuff, especially against a good team like Big Sandy, who can hit the ball a a little bit," Wheeler said. "They took advantage of it. They played well and they didn't do too much run after the first inning. Their pitcher settled down and we were only able to score three runs. They did a good job."
The Hornets beat Woden 2-0 on Wednesday in the state semifinal game and Wheeler said the team played spectacularly, starting with winning pitcher Stetson McGrew.
"The pitcher on the mound was throwing 90-91 miles per hour," Wheeler said. "He was dang good. We played excellent defense and Stetson was unbelievable on the mound with a three-hit shutout. We found a way to scratch out some runs and we weren't going to get many off that guy. We were able to hold on. Stetson was good."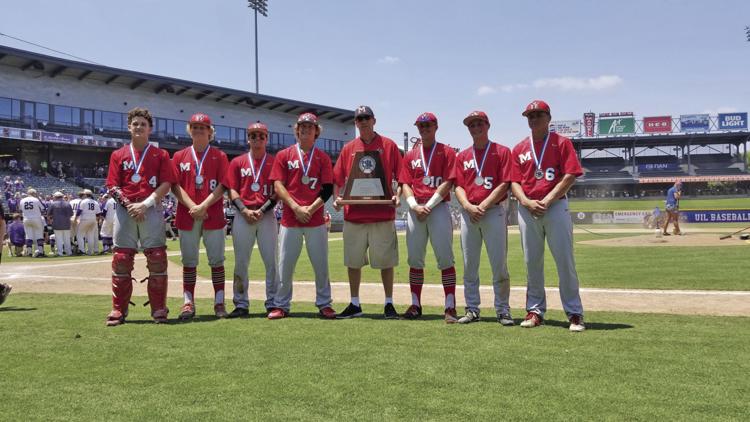 The Hornets will graduate seven key seniors including Cheaney, Sicking, Stevens, Kagen Danglemayr, Stetson McGrew, Flusche and Carson Trubenbach.
Wheeler said it will be tough seeing them leave the program.
"Anytime you get down to the state tournament, it's a good year," Wheeler said. "We finished runner-up and I'm going to miss those guys. They've been a big part of our program in all our sports. I love them to death. I'd do anything for them. It's time for them to move on. That's what seniors do. I think they'll succeed in whatever they'll do."
The Hornets compiled 68 wins and just seven losses over the last two seasons.
Wheeler said it was a great run of play.
"It's pretty unreal," Wheeler said. "We've got good players and good coaches. That's what it takes to be successful. We run a really good athletic program. The kids are successful in anything they do because they want to win and they love to play the game."
Patrick Hayslip can be reached at sports@gainesvilleregister.com or on Twitter at @PatrickHayslip