Like other Collinsville sports, the Lady Pirates' softball team had a successful season on the way to a second-place district finish.
At the heart of their success is the battery of senior pitcher Carrie Johnson and senior catcher Gracie Cavin — both of whom where named to the Class 2A Texas Sports Writers Association all-state team.
Johnson was named to third team along with Valley View's Payton Reynolds and Kelci Nanney.
Johnson said she thinks it's good to embrace success.
"I like to think that people are telling me that I'm the best of the best," Johnson said. "It is just another award, I guess you could say. We went to the third round and I can say I got all-state because you know that that is a big deal. And I think kids shouldn't just wave it off. They should allow it to make them feel pretty prideful or whatever."
Her father and coach Daniel Johnson said Carrie is constantly striving to get better and that's why she's so successful. He said she is like an extension of the coaching staff.
"She's a coach on the field," Johnson said. "When she was younger, she was a very dominant pitcher. Very dominant. But she's grown to where she doesn't have thickness to throw it at a high miles-per-hour now right, so she makes up for it with the mental side of her game."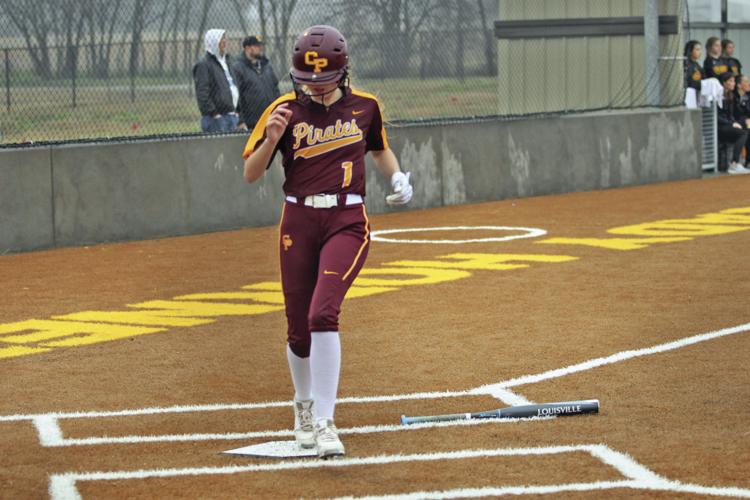 Cavin is also instrumental to the team, according to Johnson. He said she could play anywhere on the field.
"She's a workaholic," Johnson said. "She's really a second baseman. She's really a middle infielder or shortstop, but this year we didn't have a catcher. And she's real athletic and she says 'I'll do whatever it takes for the team.' And she was a catcher of the year in the district her first year. This year she was first team catcher district. So she's a pretty dang good catcher."
Cavin said she is honored to be named all-state.
"It just really means a lot seeing my hard work and everything gets noticed by not just me, not just by my coaches, but by other people," Cavin said.
She said the team has high expectations for next season.
"We knew we were going to go far from the start just by getting into our first practice and seeing the chemistry that we all had with each other," Cavin said of last season. "This is our third year that we've been buying into the system of our coaches. And it was just great to see it work out in the end and we hope to go farther this year. We need us as seniors to just step up even more. We really relied on our seniors last year to be leaders and now it's our time to be leaders. We need to lead the freshmen."
Patrick Hayslip can be reached at sports@gainesvilleregister.com or on Twitter at @PatrickHayslip