Gainesville senior Briston Rains has been discounted as an athlete for a while now and his drive to prove the doubters wrong still burns inside him.
Rains is always putting in work outside of his duties with the cross country and track teams and Friday, Dec. 6, his diligence paid off as he signed his national letter of intent to run track and field for Southern Arkansas University.
His motivation for running runs deep and his push to become a collegiate athlete is still driving him today.
"In middle school, I was always the kid on 'B' team," Rains said. "I was never the naturally talented kid and I've had to work hard to get where I am now. I was super driven to be something that no one thought I could be. I felt like I had something to prove. Kids in middle school and up to my sophomore year said I wouldn't be anything athletically."
His cross country coach Shaun Weaver said Rains was always one of the kids that was going to work outside of school and his work paid off this season.
"If he would go on a 10-mile run, he would always invite his teammates out," Weaver said. "We were reaching our peak last year, but what he did over the summer carried him over to be one of our top runners. He's a great positive leader for us. Any athlete I come in contact with, I tell them that there are always kids that are going to try to bring you down, but it's how you deal with that."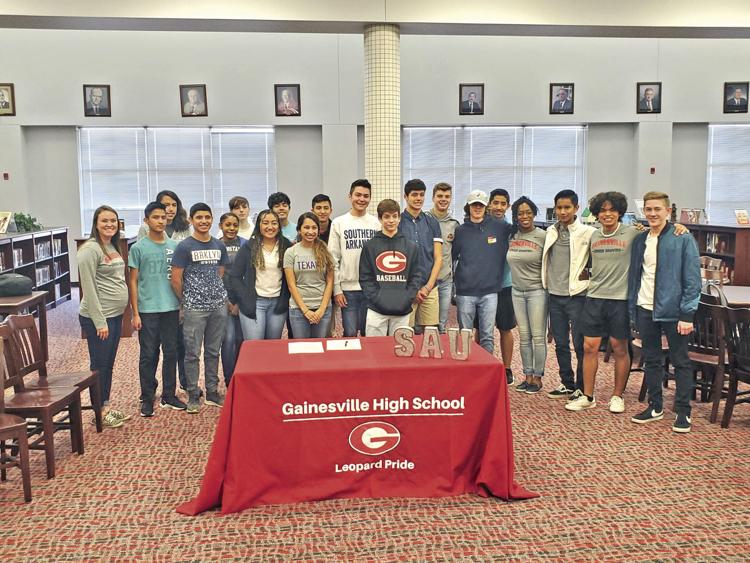 Rains said he has made great strides in his training over the past couple years and still has plans to improve for the future.
"I really wasn't that good, but during the summer, I really wanted to get better and do it at the next level," Rains said. "I ran every single day and I did pretty decent. I placed at the top of the majority of my varsity races and I think I did much better this season. I'll be running track this year and my goal is to advance past district in the two-mile race."
After his visit to Southern Arkansas, Rains said he felt like he fit right in.
"I went for a visit up there and the coach said that if I have what it takes, then they'll take me," Rains said. "It was super welcoming up there. Their motto for the school is 'it feels like home,' and it really does feel like home up there. I really like it a lot and it's only four hours away."
Rains said he can't wait to get up to speed for the upcoming track season and knows he has plenty to work on in preparation for Southern Arkansas.
"I feel like I wasn't able to leave it all out there in cross country season so I'll be able to run in the track season," Rains said. "I think I'll do really good. I'm going to do the mile and the two-mile, but the longer it is the better I am. I definitely want to be one of impactful kids on the college team."
Patrick Hayslip can be reached at sports@gainesvilleregister.com or on Twitter at @PatrickHayslip