In the second-to-last game of their regular season, the Muenster Hornets still had business to take care of against Alvord on Friday, Feb. 8 at Muenster High School. 
Muenster stormed out of the gates, outscoring Alvord 45-27 in the first half on the way to an 86-54 victory.
The win was a historic one for the program as the Hornets clinched their sixth consecutive district championship — all under Muenster head coach Lynn Cook. 
"Guys made the quick transition from playing football," Cook said. "They lost on a Thursday and played their first basketball game of the season the following Tuesday with just a couple of days in the gym. They did a really good job of transitioning between sports. Most of all of the big guys played last year, so picking up where we left off last year was really easy and then we had to get in shape and knock off the rust off. The rest takes care of itself."
The win over Alvord was a welcome sight for the Hornets, who are about to head to the playoffs after making the state tournament the past three seasons.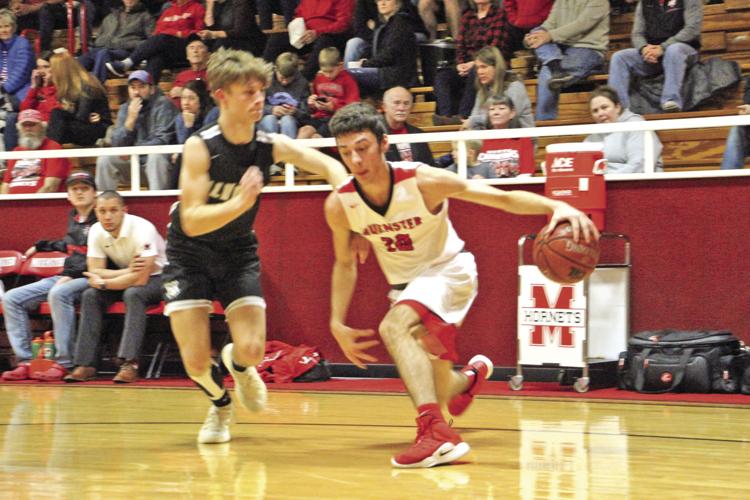 "I was pleased," Cook said. "I thought we put together four really good quarters against a talented offensive team. It was one of those deals where we shut them out in the first quarter over at their place. They didn't run as much as they would like to run and we're hard to score on if you have to come up and down and set up in half-court offense. We're long and we have a pretty good idea of what we're trying to do."
Bryson Culwell erupted offensively to lead the Hornets with 30 points on 11-of-19 shooting, including seven from beyond the arc. 
Despite his big game, Culwell downplayed his performance and said he thought his relaxed attitude contributed to his hot shooting.
"I just came off a bad game so I was like forget about it, I'll just shoot," Culwell said. "I just think I was really looking inside but my teammates were just getting me open so I just kept shooting."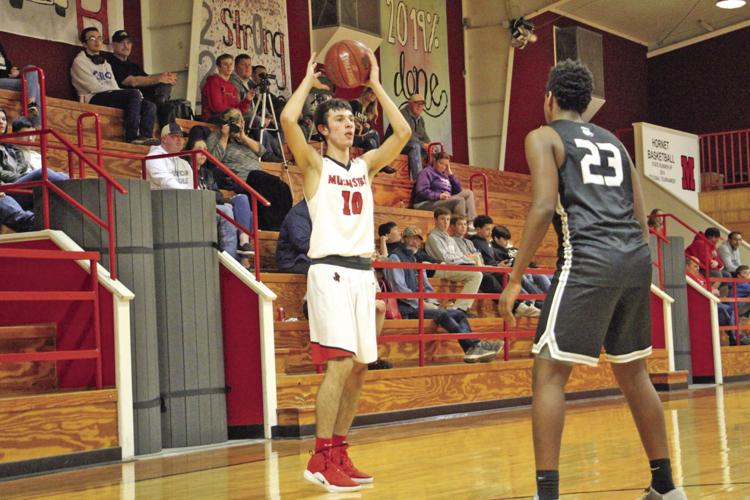 Cook said Culwell always has a humble attitude and said his shooting still has room to grow.
"He's a good, hard-working kid who has a really high talent level and for the first time this year, it really came out," Cook said.
It is Culwell's second year on varsity and he was a part of last year's team that made the state tournament. 
Culwell said he likes how the team is playing right now.
"I think we're gonna make a good run," Culwell said. "We just go out there and play basketball. I feel like I have the best teammates in Texas."
Patrick Hayslip can be reached at sports@gainesvilleregister.com or on Twitter at @PatrickHayslip