In the world of high school and collegiate baseball, players can't afford to take time off during the offseason.
Muenster junior shortstop Jonathan Wheeler is no different.
After helping the Hornets to a state championship in 2018 and a run to the regional quarterfinals in 2019, Wheeler hasn't put his glove down this summer.
Journeying from showcase tournament to showcase tournament, Wheeler is trying accomplish his goal of earning a collegiate baseball scholarship.
Wheeler, who plays Texas Stix in the summer, just finished competing at the 16-and-under Perfect Game National Championship in Atlanta and will soon be headed to the Perfect Game 15-and-under Oklahoma Championship at the University of Oklahoma.
To attract the coaches and scouts that are in charge of handing out scholarships, not only does Wheeler have to play in these tournaments — he has to stand out.
Besides launching home runs or making SportsCenter Top-10 plays, Wheeler said he knows it's important to do the little things.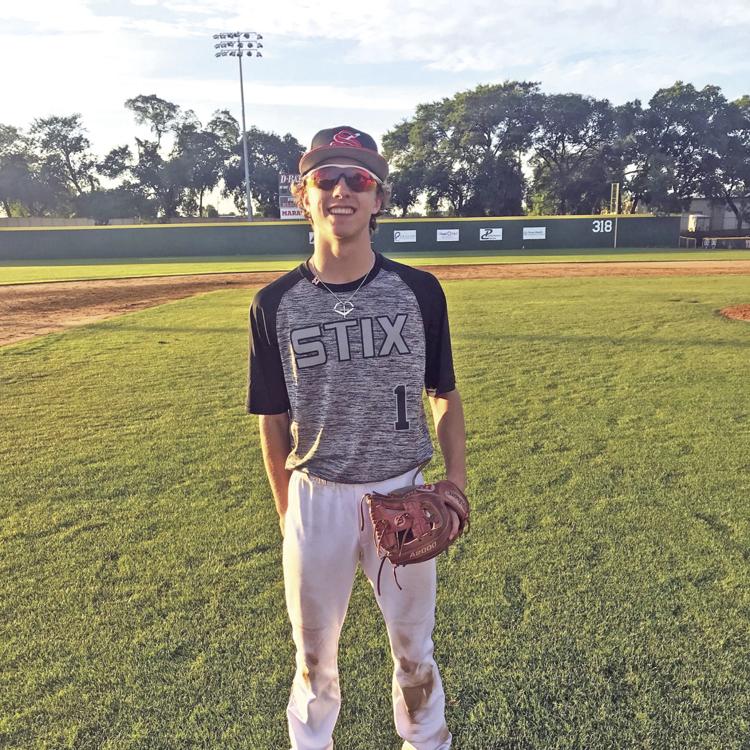 "I have been doing this for two years, so you can't just go out there like most games," Wheeler said. "Coaches are looking for hustle off the field and beating singles out there. That's what's going to set me apart because I'm a 150-pound kid."
Wheeler is no schlub either. He hit .357 this season for the Hornets with 30 RBIs — good for fourth on the team — while also anchoring the defense as a shortstop.
Wheeler said he knows he is fighting an uphill battle for a scholarship, but that isn't deterring him at all.
"I'm just trying to make it and get an education," Wheeler said. "My route is probably to go play at a junior college and play there for two years, but if I can get a Division 1 offer, that would be big, period. But you've just you got to separate yourself. It's a lot harder than people think. You may go 3-4 or have a cycle one game, but scouts may see something they don't like."
His father and high school coach Josh Wheeler said the system of collegiate baseball can be complicated and unfair at times.
"Baseball doesn't have a lot of scholarships compared to a sport like football," Josh Wheeler said. "You're probably having to pay $100,000 to play baseball in college and that's ridiculous. But I think junior college does a good job of getting your college paid for. Hopefully, the dynamics of baseball change, because you can't tell me that 85 scholarships for a football team that are guaranteed for four years should be the same as a baseball school where your scholarship might get taken away."
Wheeler said he hopes the collegiate system changes as at times it can exclude certain groups of people for a variety of reasons.
"Everything is about money today," Wheeler said. "Golf is that way. It's an expensive sport for sure. It's a shame that some kids can't play because parents can't afford it. I think that's why you see a lot of college baseball players especially that most of them are white players and that's a shame."
As much as Jonathan is aching to play collegiate baseball, he is taking it one pitch and one at-bat at a time. He still has two more high school seasons left for the Hornets and two more summers to spark collegiate interest.
"I'm just trying to hit the ball better and mainly get quicker hands," Wheeler said. "I'm trying to attack balls better. I'm playing second base right now but I need to attack balls better shortstop. I need to work on my counts and sit on the first pitch and drive it because usually in the past I haven't really been hitting the first pitch."
Patrick Hayslip can be reached at sports@gainesvilleregister.com or on Twitter at @PatrickHayslip