Now that the Class 2A state basketball tournament is over, the awards are rolling in for the Muenster Lady Hornets.
They are garnering respect from across the state, region and district as nearly every player earned some sort of honor after Muenster's historic run to the state championship game.
Headlining the selections were senior Kaitlin Hennigan and sophomore Martie McCoy as each earned selections to the Texas Association of Basketball Coaches all-state and all-region teams.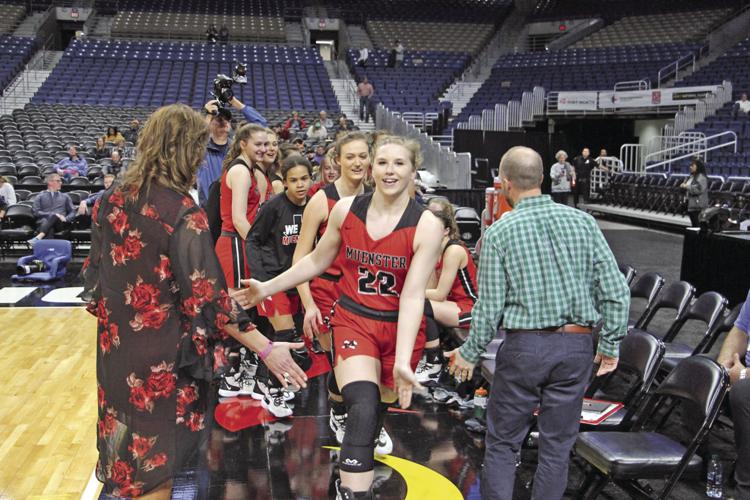 Hennigan, the lone senior on the team, was instrumental in the Lady Hornets' playoff run and Muenster head coach Chris Hightower said she is arguably the best post player he has ever coached in his 17 years on the job.
"She's got a skill set that comes natural and fits our system so well," Hightower said. "Her work ethic and how strong she is made her such a strong leader for us. She was on varsity as a sophomore and she was counted on to be a leader and defender for us the past two years. She took that and ran with it. I have no doubt in my mind that everybody in our region said how good she was. She was able to flip and pin like that on her own. She's just got it."
The post Hennigan was also named to the first team in District 11-2A while the forward McCoy was named the defensive MVP of the district.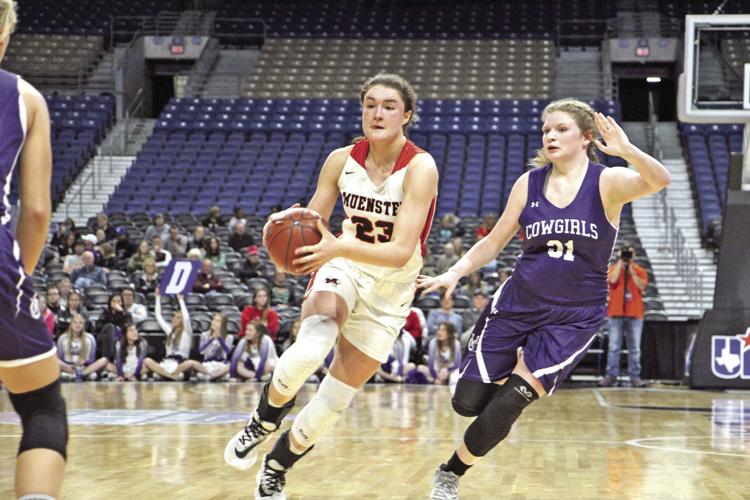 Hightower said McCoy was always a force to be reckoned with on defense.
"Her versatility on the perimeter and on the post earned her that recognition," Hightower said. "She owns any and all rebounds. Her knack for sniffing out a rebound is a special quality to have. She's big, she's strong and she's physical. That's a good recipe on both the offensive and defensive end. In the regional and state tournament, she was humongous. She had big bucket after big bucket."
Junior shooting guard Annie Anderle was also named to the TABC all-region team as well as the co-offensive MVP of the district.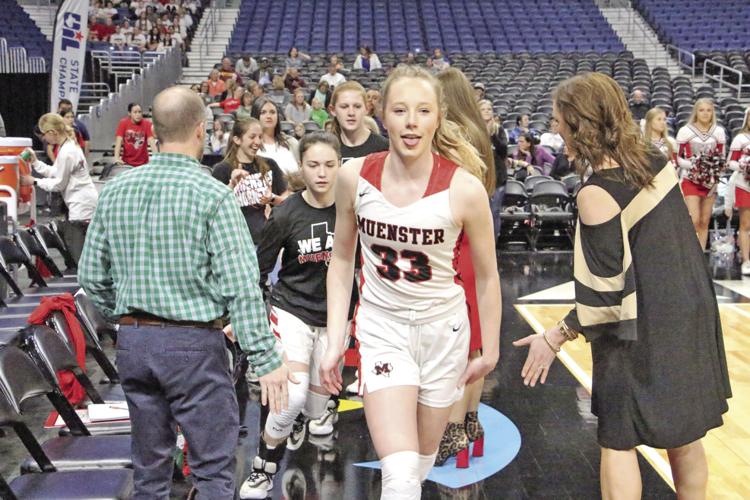 Hightower said the sharpshooter thrived this season as she stepped into a bigger role on offense.
"She averaged about 14-15 points again and ended up with 131 3-pointers," Hightower said. "I'm pretty impressed with how efficient she was and I loved the role she allowed herself to take on. She learned to take shots she wasn't comfortable with. We preach shot selection on our team and if you watch the teams that make it far, they've got great shot selection. I got her to take shots when she wasn't wide open and teams started locking up on her, but that's a testament to the player she is."
Junior point guard Kaley Berkley was named to the first team all-district, but Hightower said she was as crucial as any other player on the Lady Hornets' squad.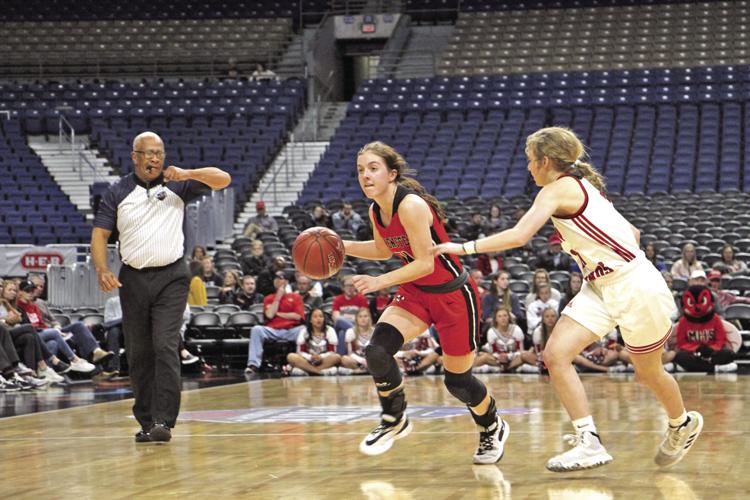 "For me and our team, I think she is our team MVP," Hightower said. "Once we got to district and into the playoffs having those battles with Era, Kaley handled any and all pressure that came our way. She got the ball where it needed to be without any turnovers. Defensively, game in and game out, she's asked to defend the best player on the other team. She has done such a phenomenal job handling the roles that get taken for granted and she never came out of a ball game."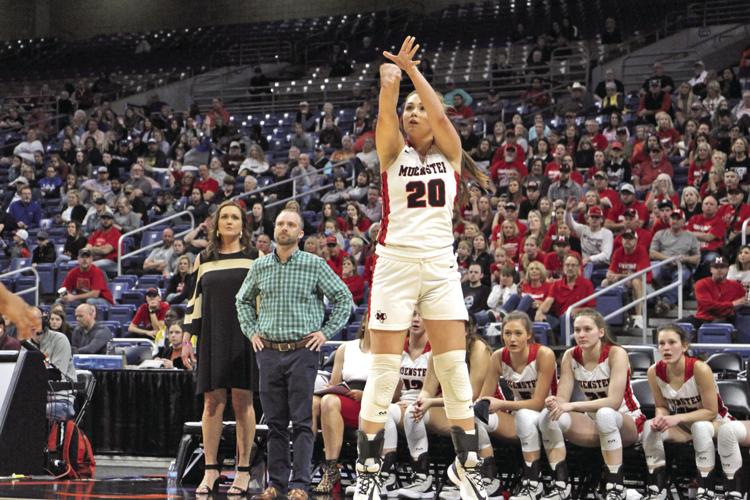 On the second team in District 11-2A was junior Sarah Monday and junior Jada Binder. Hightower said the pair were invaluable to the team.
"Sarah and Jada play off each other," Hightower said. "Jada comes off the bench and brings her own unique style to what we do. She can be really deadly on the 3-point line. She's a really good, solid defender. Having her mom as a coach, she's been around for a long time. She goes to work and works hard every single day. There's no entitlement and I've always loved that about Jada for sure."
Hightower said Monday will be counted on next season as the Lady Hornets attempt to repeat their incredible success.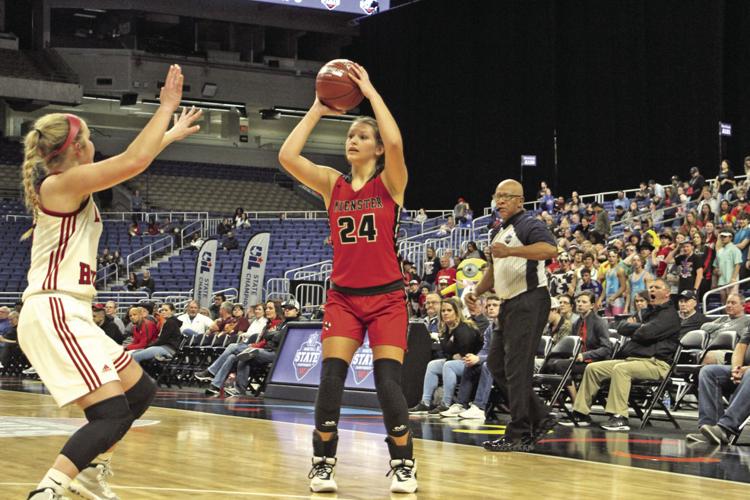 "She has always been a player that has talent and has a nose for the rim," Hightower said. "As the year went on, she hit some big shots for us. Moving forward, we may have to switch our style of play a little bit and she's going to be a big part of that. She attacks the rim and she did that in the state title game. She can drive and finish. She got much better defensively as the year went on."
The Lady Hornets, who finished with a school-record 36 wins on the season, will return four out of their five starters and Hightower said he is excited about next season.
"I'm going to miss Kaitlin terribly and I know how important she was to our team, but we've got a solid, solid core coming back," Hightower said. "We got some much better this year compared to last year and I'm excited about it. Audrey [Kubis] did a lot of good things this year and did a great job keeping us where we need to be. Makenna [Aldridge] hit some big shots throughout the year as well.
"All those kids coming back and getting better is pretty exciting and it's up to me and coach [Amy] Binder to figure out how we can be the best we can possibly be."
Patrick Hayslip can be reached at sports@gainesvilleregister.com or on Twitter at @PatrickHayslip